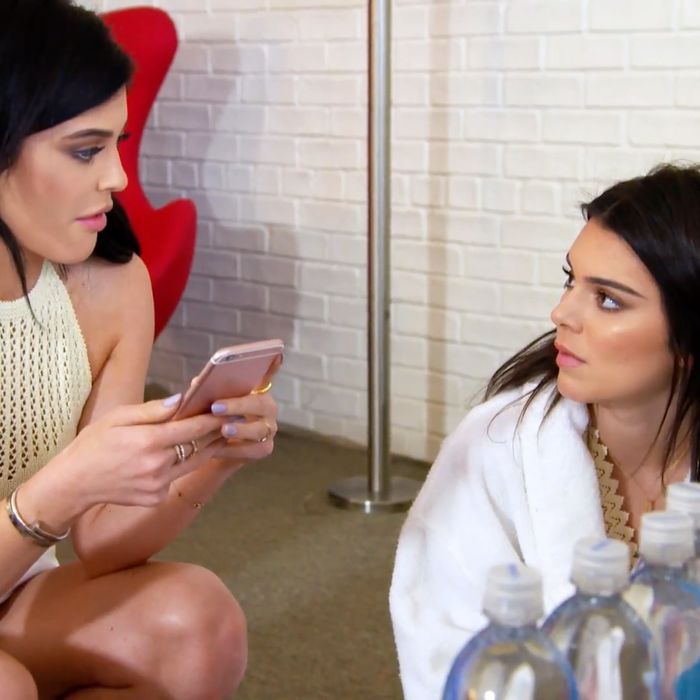 Photo: Courtesy YouTube/E! Entertainment
Three weeks ago, prodigal Kardashian son Rob proposed to his girlfriend, Blac Chyna. This is funny because — and this is as plainly as I can put it — Blac Chyna is the mother of rapper Tyga's child, and Tyga is Rob's half-sister Kylie Jenner's boyfriend. None of the Kardashians have publicly congratulated Rob on his engagement, and now we'll all get to see why on the new season of Keeping Up With the Kardashians, which premieres this weekend.
Based on the clip E! released this afternoon, it's going to be the best season in years. The YouTube description of the clip says it all: "Kendall Jenner is furious when she finds out Rob Kardashian gave the iPad she gifted him to his GF Blac Chyna — whose [sic] had a bad history with the family!"
We can only hope for one million more scenes like this.