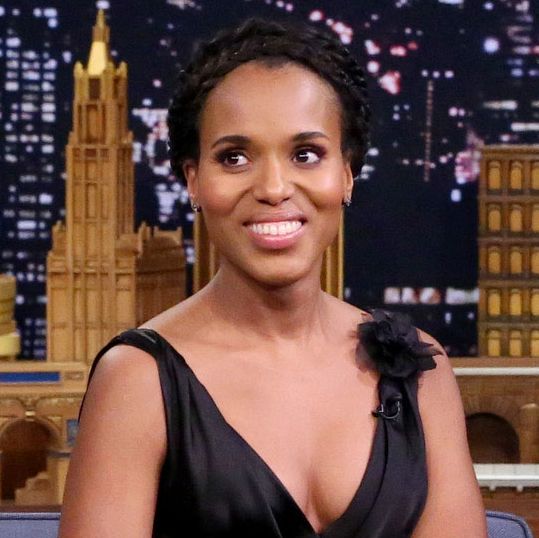 Photo: Andrew Lipovsky/NBC
The recent spate of magazines messing with Kerry Washington's face has stirred up a lot of conversation about #BlackGirlMagic and how mainstream publications fail to interpret women of color's beauty in an authentic manner. During a recent sit-down with Mother Oprah Winfrey during her Super Soul Session Sunday, the Scandal star talked about her struggles and wanting to stay true to herself.
"In the beginning of my career, I was often told to fix things, like, fix your teeth, wear your hair differently, or dress differently. Or I was too ethnic or I didn't speak black enough … Whatever it was. These were the reasons why I wasn't making it in the beginning of my career," she told Winfrey.
Washington readily admitted that she wants to look like herself, and she's not willing to change that self for the industry. "Before I did Scandal, I did two other pilots for TV shows," Washington said. "Both of them got picked up, but I was fired, 'We love the show but she's gotta go.' I think [it was] because I've always been me. I didn't really conform. I didn't really change those things that people told me I had to change."
She also elaborated on how colorism affected her thinking:
Another young woman I grew up with was much fairer-skinned than I was, with much straighter hair, and that meant that she was prettier. I think part of that was because how that impact sort of rippled out with other people culturally were the images I was getting. Honestly I've never had this thought before sitting here with you — but I think I spent the first 20 years of my life trying to be somebody else, so I just don't have the energy at this point.
And can you blame her? She's freaking Olivia Pope.