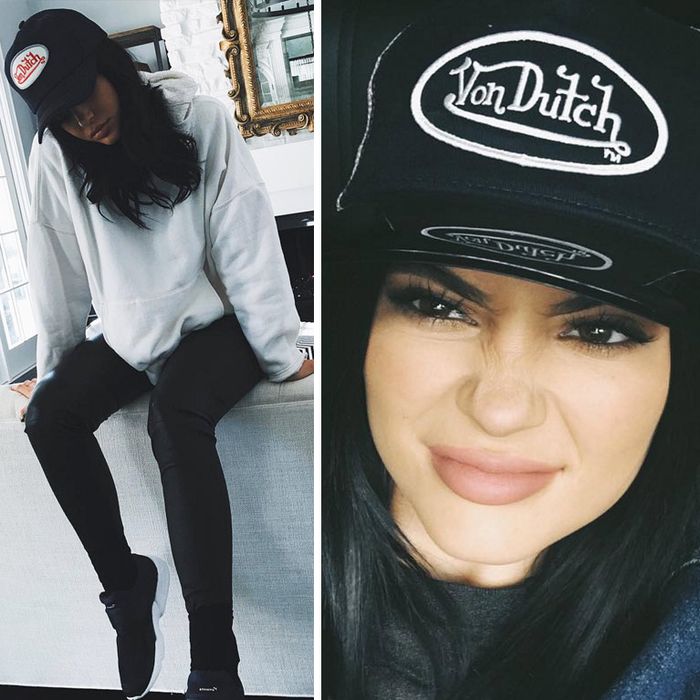 How much do you think Von Dutch is paying Kylie to do this?
Photo: kingkylie/Instagram
Kylie Jenner, a girl with a penchant for starting things, is now valiantly trying to bring back Von Dutch, Ed Hardy's incrementally classier little sister of a clothing company, which experienced peak popularity in the early 2000s.
Von Dutch has fallen from grace since the dreamy early 2000s — arguably one of the worst times for fashion — but the youngest Jenner is determined to bring it back, as evidenced by her latest Instagram posts. While Von Dutch's own social-media accounts are lacking — their Twitter has a measly 1,193 followers — Kylie is giving them lots of hype, exposing Gen Z to an era of fashion when trucker hats connoted cool and Juicy Couture tracksuits connoted class.
So how much do we think they're paying her?