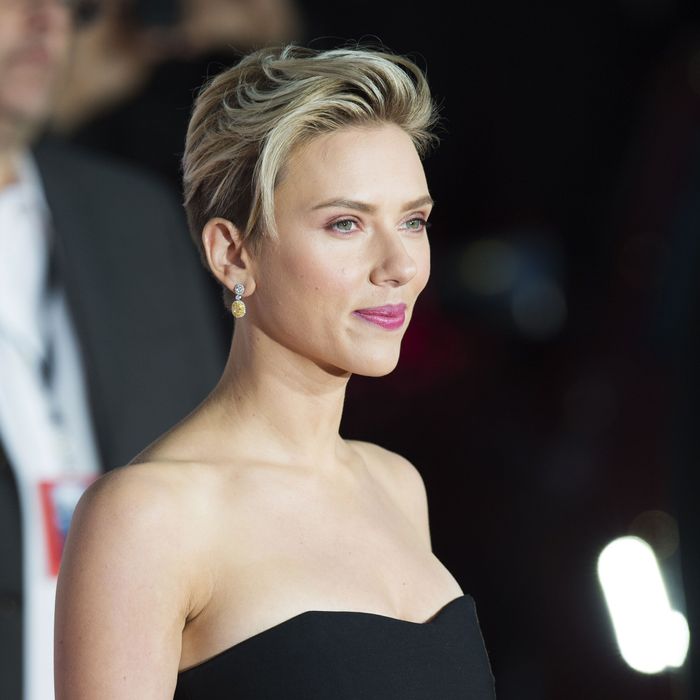 Scarlett Johansson.
Photo: Robyn Beck/AFP/Getty Images
In a recent interview with Cosmopolitan, Scarlett Johansson showed her relatable side when she discussed the all-too-common feeling of being obsessed with an unavailable man:
"Long, long ago, I had someone in my life who was forever unavailable … but, like, so attractively unavailable. You have to get to your breaking point … rock bottom is the moment when you're like, 'I've lost myself. Why am I standing outside this bar at 1:30 in the morning texting while my friends are inside? Or taking a taxi to see him at some ungodly hour? This isn't me.' That is the moment you've gotta cut it off. Otherwise, it will keep coming back, suck your blood."
Lovesick women of the world, take ScarJo's advice.