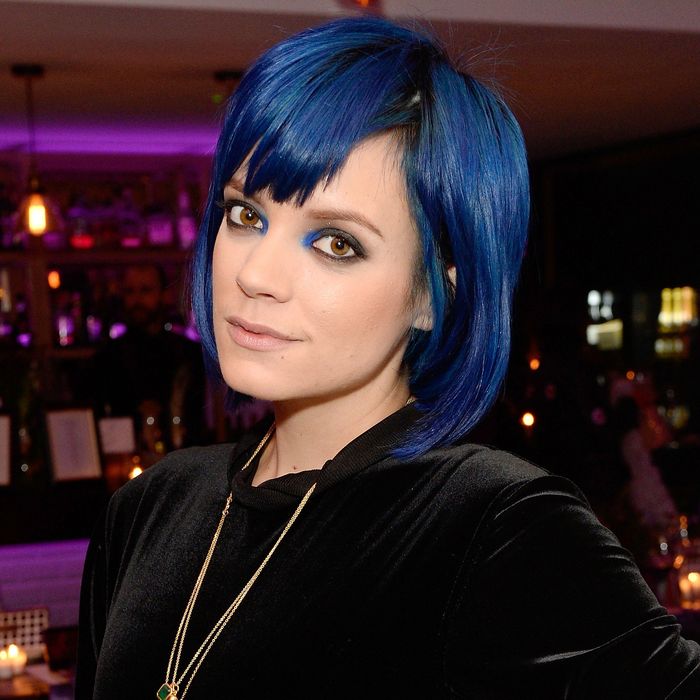 Lily Allen.
Photo: David M. Benett/Getty Images
Singer Lily Allen detailed her seven-year struggle with a stalker for the first time last week, and the Metropolitan Police in London are none too happy with how they were portrayed.
Allen says her ordeal began back in 2009 with a tweet from an account named @RIPLilyAllen. A man named Alex Gray claimed he wrote her song "Fear," then proceeded to continually barrage her with "letters, abusive rants, accusations and suicide threats." It ended with Gray breaking into her apartment while screaming, and telling the police he was planning to "stick a knife through her face."
And yet, throughout all of these harrowing incidents, Allen says police continually dropped the ball, from destroying the letters from Gray she presented as evidence to acting "uncomfortable with the idea" that it was Gray who ultimately broke into her apartment, choosing instead to frame it as a burglary.
On the BBC on Tuesday night, she read a letter sent to her from the police, which she called "victim shaming" and "victim blaming." "There have been press reports suggesting you were dissatisfied with the response you received," the letter read. "Further, due to the high profile of this matter, I fear that other victims of similar crimes may have read the story and now may not have the confidence in us to report such matters."
Or, you know, you could've apologized for not doing your job thoroughly the first time.