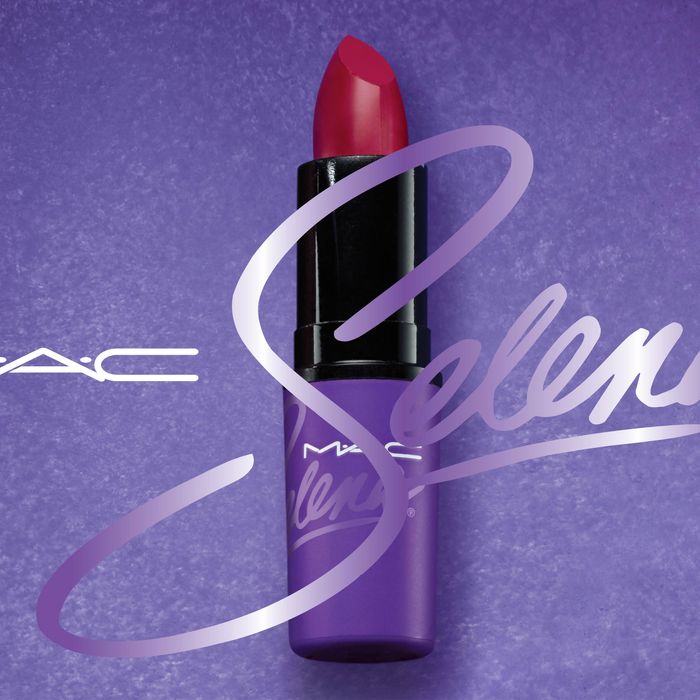 Selena for M.A.C.
Photo: MAC
Last year, the internet begged for the M.A.C x Selena collection, and over the summer M.A.C agreed to do it. Now, the cosmetics giant has released the first image from the collaboration. A pinkish red called "Como La Flor" (a name that was taken from one of Selena's many hit songs), the lipstick is wrapped in a purple tube that bears the singer's name.
"I wanted the colours to be about her personally, what she wore on and offstage," wrote Suzette Quintanilla, Selena's sister and curator of the collection with M.A.C. "It just shows the love her fan base has even though she's gone; that her music still lives on and her legacy has grown tremendously since she's passed."
The lipstick is one of many products that will be a part of the collection, which the company has yet to fully reveal. Unfortunately, you'll need to hold on a little longer before you can add the collection to your M.A.C stash: It won't launch until October.