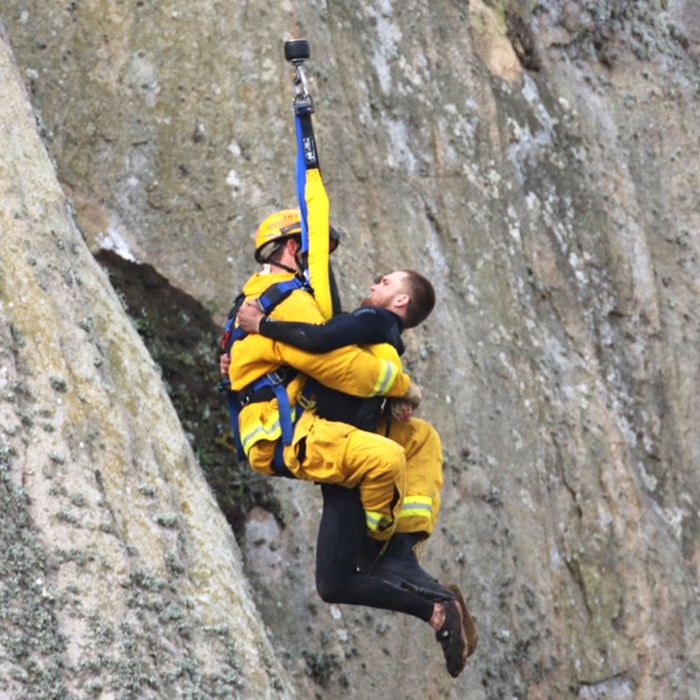 One woman's husband-to-be.
Photo: Bob Isenberg/AP
A California man had to be rescued after illegally climbing a huge rock while proposing to his girlfriend on Thursday, but honestly the bigger crime is that he proposed on FaceTime.
Twenty-seven-year-old Michael Banks illegally scaled Southern California's picturesque 600-foot Morro Rock and proposed to his mysteriously absent girlfriend (on FaceTime! Why?). Then, on his way down, he got stuck.
After a witness heard him yelling for help on Thursday morning, a California Highway Patrol helicopter was sent to lift him to safety. "It is illegal to climb Morro Rock because it kills people," Morro Bay Fire Chief Steve Knuckles told KSBY. "I have been on at least four calls where people have died on the rock."
Morro Bay gave newly engaged Banks his first wedding expense: a few thousand dollars for the cost of the emergency rescue. His new fiancée was reportedly upset about the stunt. Wonder why? There's nothing better than seeing your future hubbie like this: