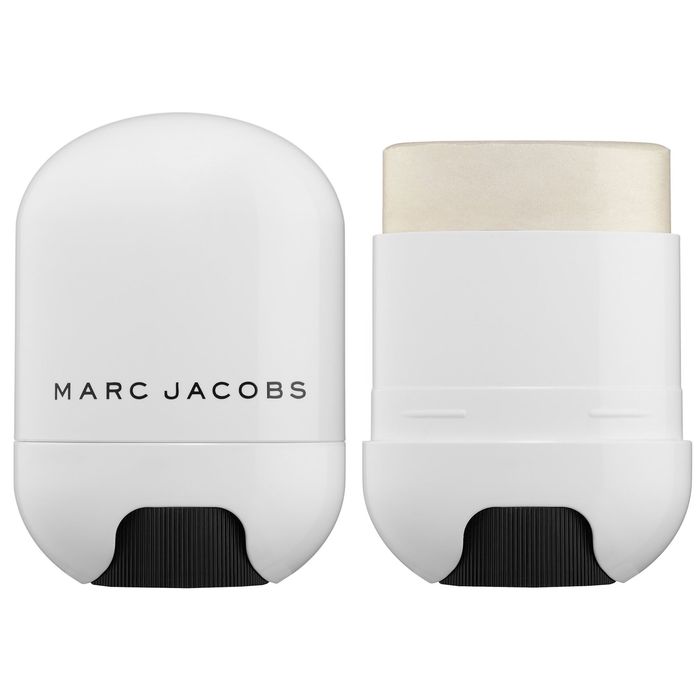 Marc Jacobs Beauty Glow Stick Glistening Luminator
Photo: Sephora
I've written about a lot of highlighters before. There's the expert-level one by Pat McGrath, used on the runway to get Bella Hadid–like cheekbones. There's the one used by a Kardashian. There's the one used on photo shoots everywhere, that's made from the best coconut oil in the world.
But this highlighter, from Marc Jacobs Beauty, is a highlighter for the people, with a creamy, golden, "look at how great my cheekbones are" glow. It won't reflect off a bounce light held by a member of an E! television crew, but it will make your friend ask you in a dimly lit bar, "What are you wearing on your cheeks?" 
Beginners will appreciate the creamy texture and the lack of glitter in the formula, which makes it easy to blend into skin. They'll also appreciate that you only need to apply it once in the morning for an all-day glow, since it's long-lasting and doesn't cake or look streaky. Here's how to apply it.