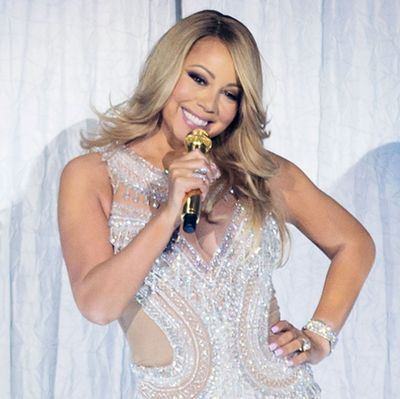 Mariah Carey performing in Paris last week.
Photo: Neil Lupin/Getty Images
While in Paris for her Sweet Sweet Fantasy Tour, Mariah Carey and fiancé James Packer stayed at the historic, obscenely luxurious Hôtel Plaza Athénée — at a rate of $16,000 a night, for five lavish nights, TMZ reports. And why not drop $80,000 on a hotel room?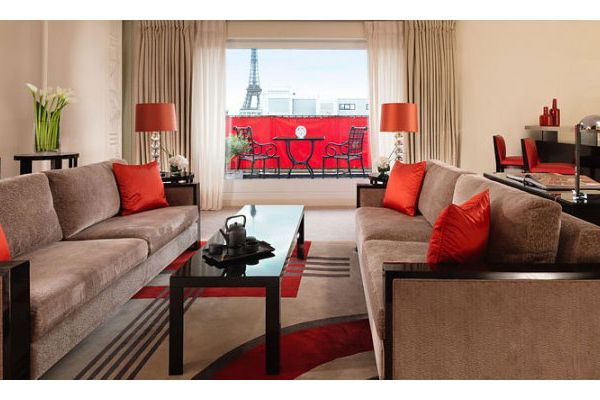 What is this Hôtel Plaza Athénée, you ask? The five-star hotel has graced 25 Avenue Montaigne, near the Champs-Élysées and Eiffel Tower (which appears to be Photoshopped into every hotel window), since 1913. The entire hotel is designed in the style of Louis XVI, except for two Art Deco floors.
Michelin-starred chef Alain Ducasse runs its five restaurants, one of which has a crystal ceiling. There's also a bar and a Dior Institute spa.
And Mariah's room? It's one of six presidential suites adorned in silk, velvet, and taffeta — with a king-size bed, designer linens, and a "pillow menu" (???), two bathrooms with "bespoke" toiletries, fresh flowers, a minibar, and fresh fruit. Also of note: "celebrity glamour," private dinner parties, and a place for pets living the high life.
Of course Mariah stayed here.