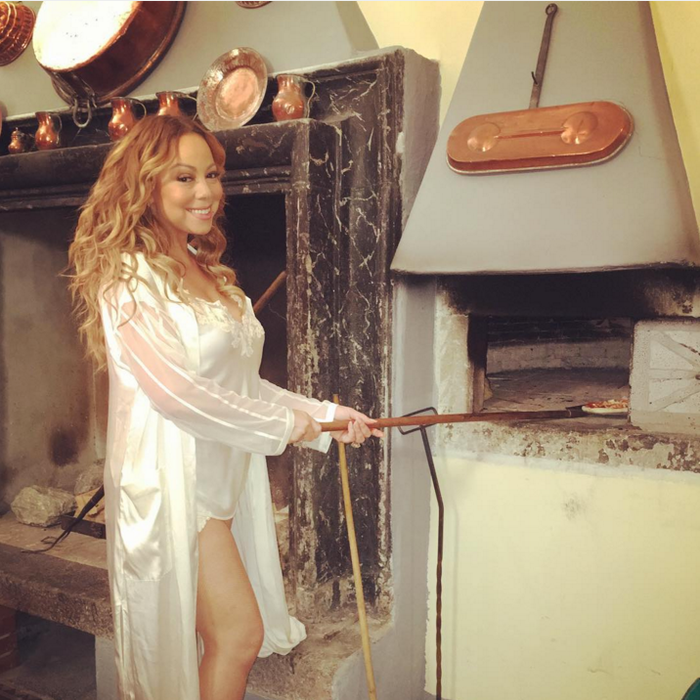 Mariah Carey, a chef.
Photo: Courtesy of Instagram/mariahcarey
While in Milan for her Sweet Sweet Fantasy Tour last weekend, Mariah Carey wood-fired pizza like a truly rustic Italian princess — wearing no pants, a silk nightgown, and stilettos. Her 4-year-old daughter Monroe helped and, like a diva-in-training, tried on her mom's heeled boots.