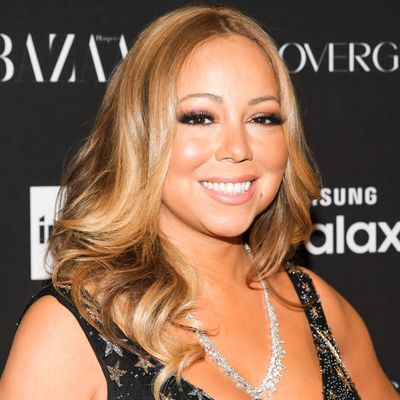 Mariah Carey
Photo: Your Name.com/BFA
Whenever I throw a party, I spend the lead-up stressed out about every little detail. Will we run out of booze? Will someone make fun of me for having not one, but two 2005 Pussycat Dolls songs on my party playlist? And most important, will everyone in attendance be paying attention to me and how great I am at all times during the evening?
Mariah Carey solved that last one with one easy solution: She made the entire party Mariah Carey–themed.
While in Europe for her Sweet Sweet Fantasy Tour, the singer celebrated at an 18th-century Italian villa along [Giada De Laurentiis voice] Lake Como, and forced all 40 of her guests to wear their best Mariah Carey outfit.
Fortunately, the night was recorded for posterity, and by posterity I mean Carey's upcoming eight-part E! docuseries, Mariah's World.
In the meantime, I'll be stealing that theme — "Me" — for my upcoming birthday party.