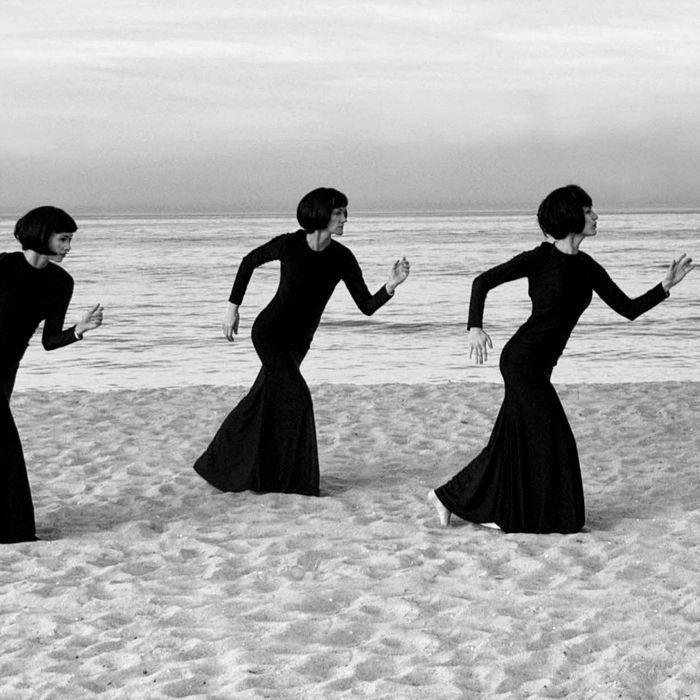 Up, from photographer Marjorie Salvaterra's book Her: Meditations on Being Female.
Photo: Marjorie Salvaterra
In a series of surreal black-and-white photographs, the Los Angeles photographer Marjorie Salvaterra captured generations of women in staged, dramatic poses — at the laundromat, poolside and in the ocean, and in luminous cornfields. The women are young, weathered, of all shapes and sizes, but they all feel authentic.
The book Her: Meditations on Being Female, out May 3 from Glitterati, is a collection of Salvaterra's portraits, exploring various phases of womanhood. Echoing the styles of Cindy Sherman and Sally Mann, Salvaterra traces the psychology of age and gender while challenging notions of femininity and perfectionism.
"In so many of the pictures, women's bodies are presented plainly," Roxane Gay writes in the book's introduction. "These women wear their skin without apology. Their eyes are darkened, the better we may see them. They wear wild wigs, big and bold, taking up space in ways women are often denied."
Click ahead to see Salvaterra's sublime photographs — cascading wigs, dinner with Him, and whimsical gardens.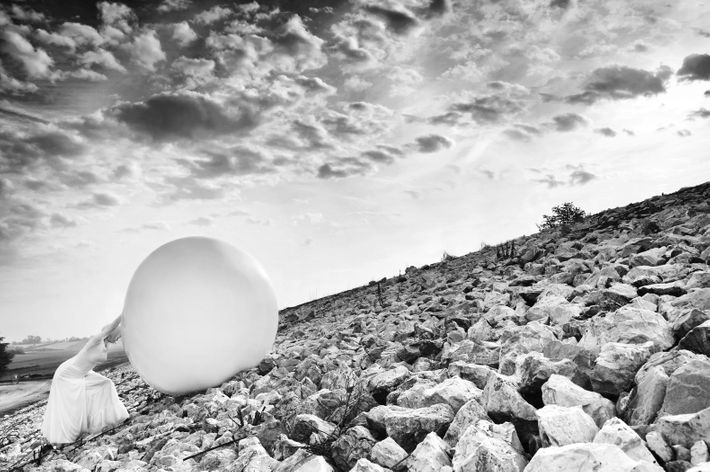 Push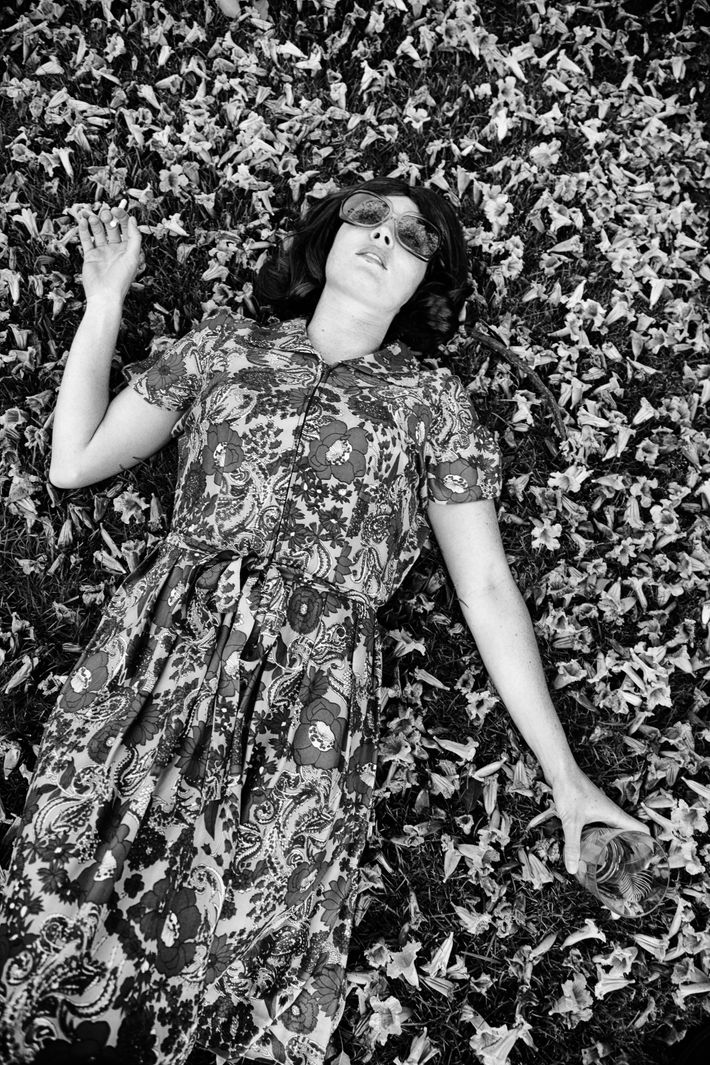 Sheila in the Garden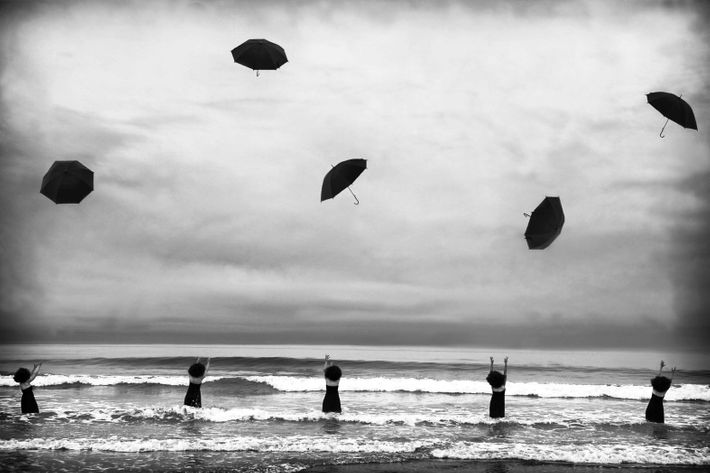 When the Universe Has Bigger Plans for Your Life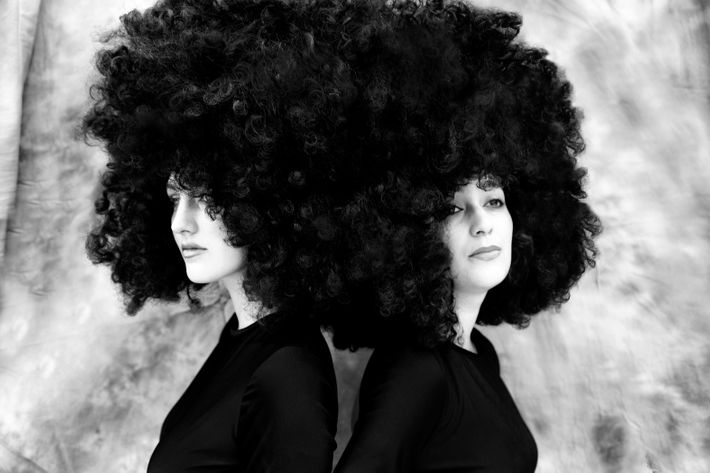 We're All in This Together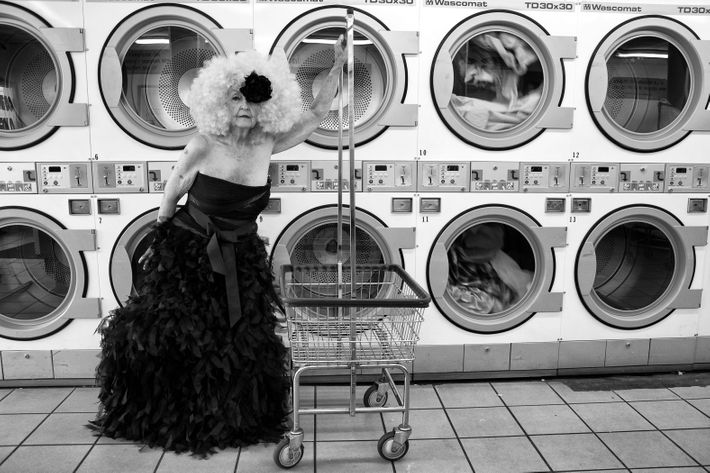 Old Venice Wash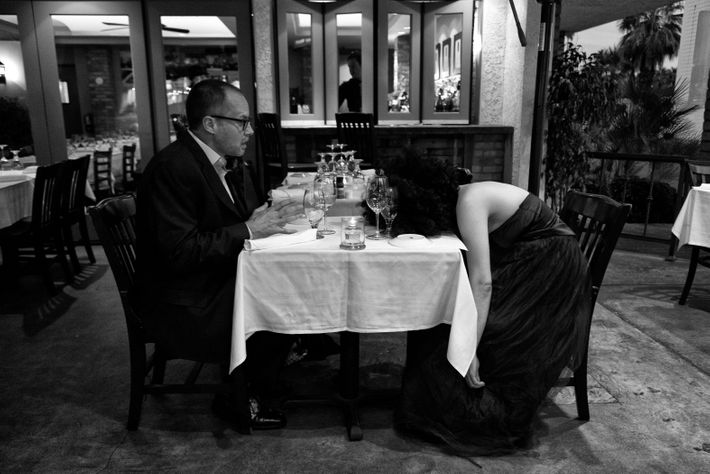 Him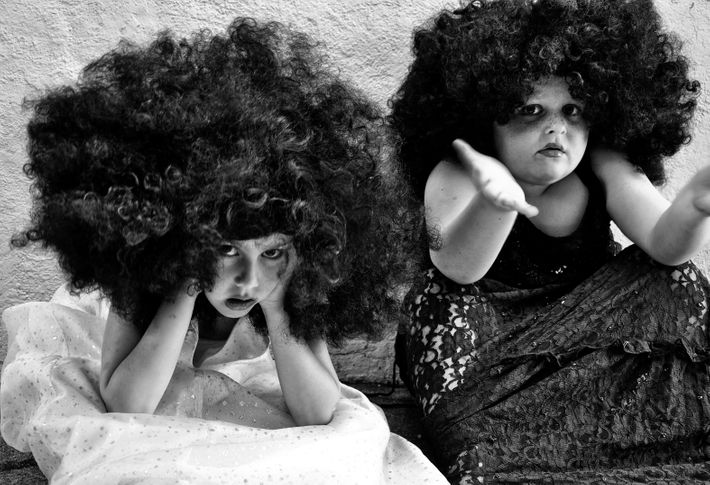 Becoming Her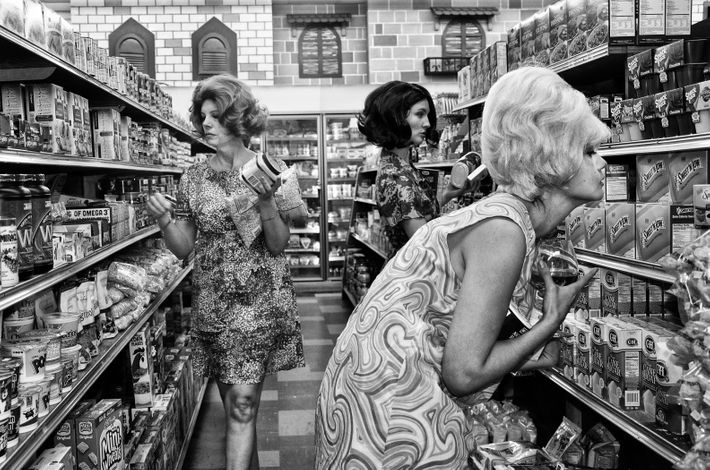 Sheila Goes to Market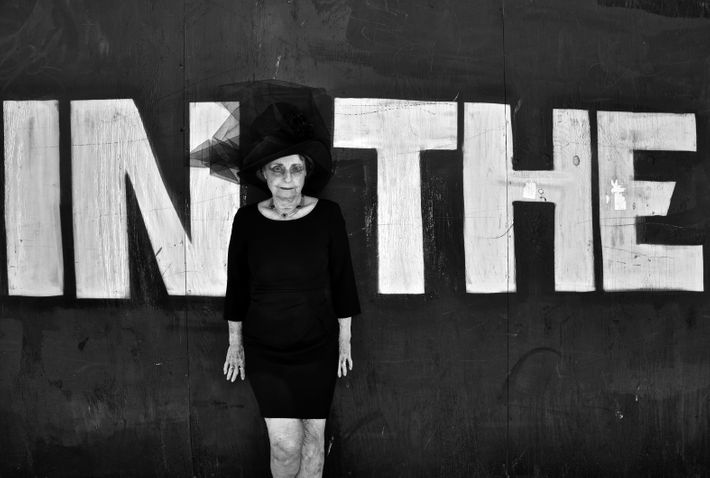 Old Venice in The
Up