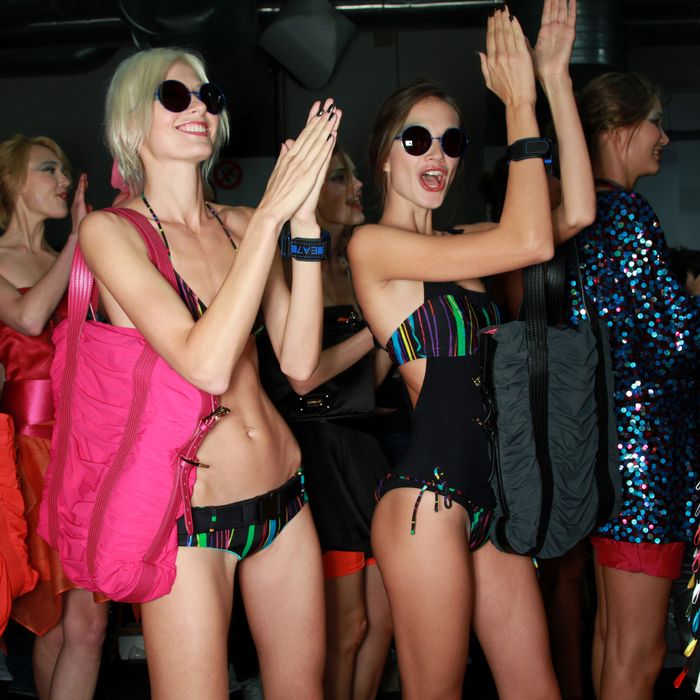 Photo: Matt Lever/ROADS Publishing
At New York Fashion Week, the runway is often the only place that retains any kind of composure — backstage, it's all a blur. The true chaos of a runway show is captured by photographer Matt Lever, with text by Suzy Menkes and Katie Grand, in the book Behind the Runway: Backstage Access to Fashion's Biggest Shows, out April 5 from ROADS Publishing. Lever's images show the smallest and most intimate details that go into executing fashion's craziest shows: the overdrawn makeup at Alexander McQueen Autumn-Winter 2009, a moment of solace at Giles Spring-Summer 2011, and the headpieces at Louis Vuitton Spring-Summer 2014.
"The hive of activity can feel like a powder keg waiting to explode: the energy and excitement is palpable," Lever writes in the introduction. "It always blows my mind that not only does it all come together, but it does in a way that is so polished, and composed." Click ahead to see his behind-the-scenes shots.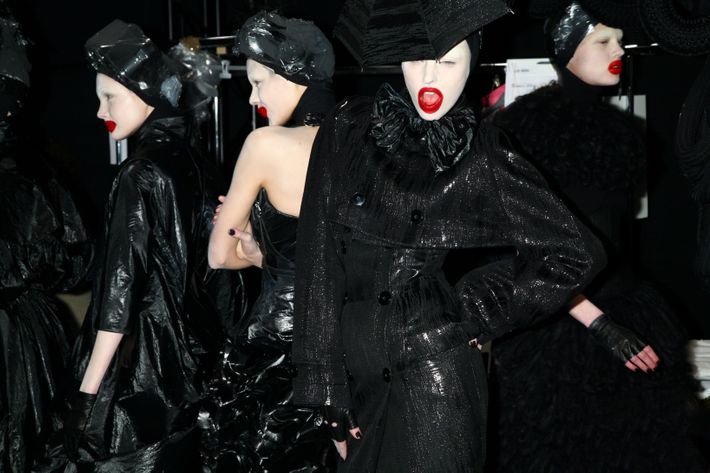 Alexander McQueen Autumn-Winter 2009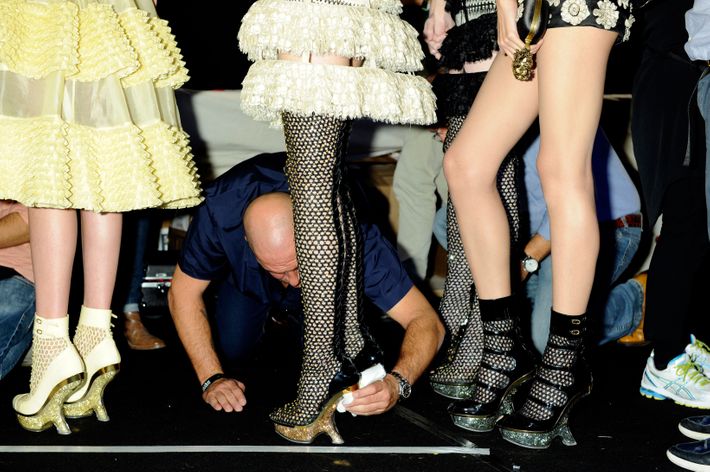 Alexander McQueen Spring-Summer 2013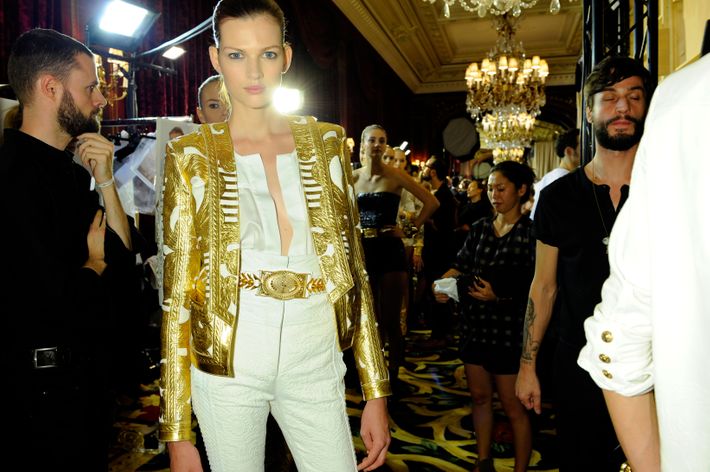 Balmain Spring-Summer 2012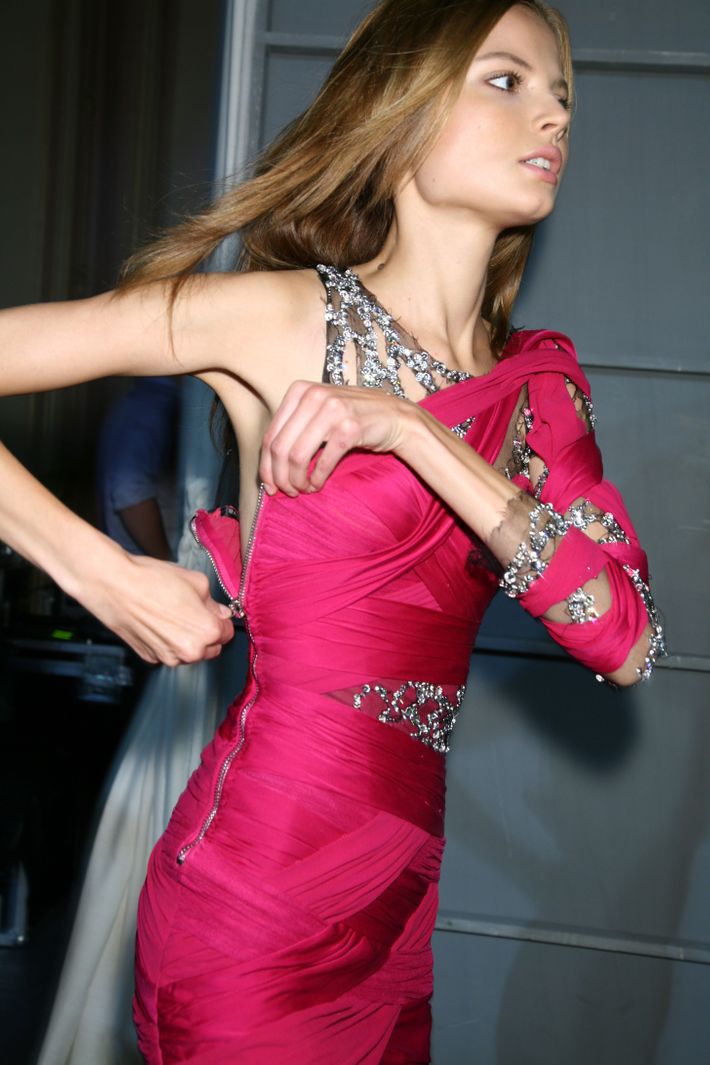 Balmain Spring-Summer 2009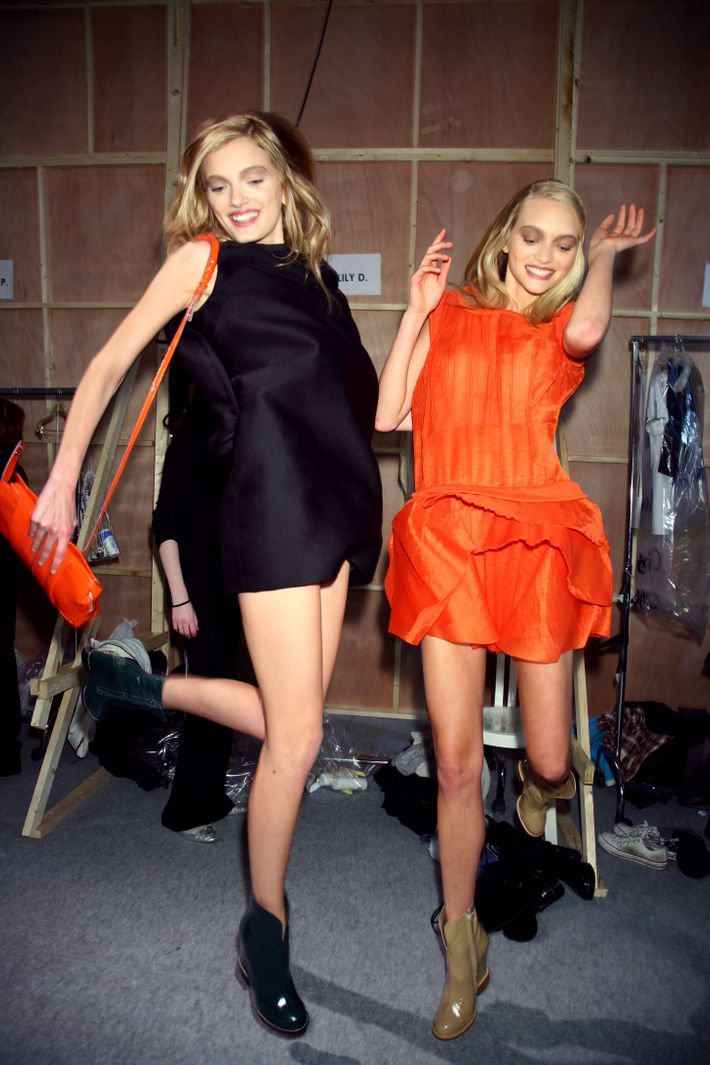 Chloé Autumn-Winter 2007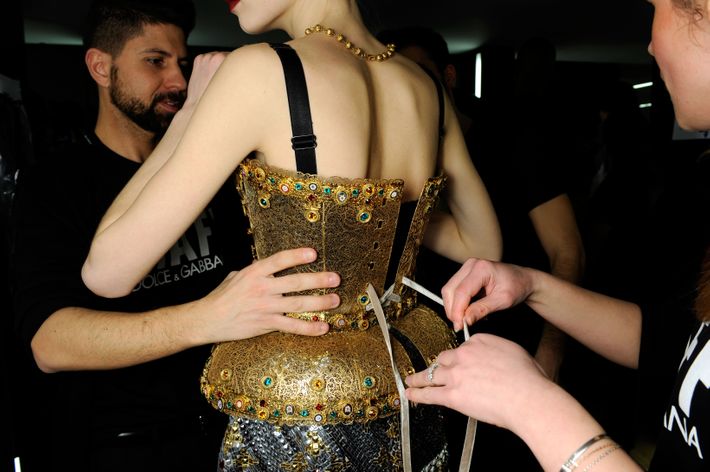 Dolce & Gabbana Autumn-Winter 2013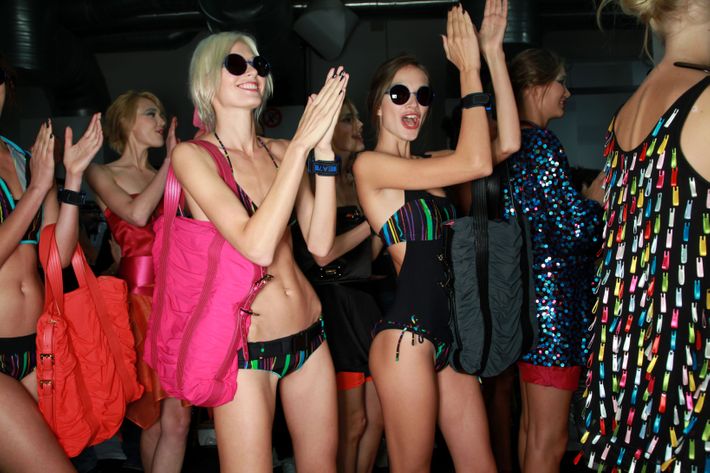 Emporio Armani Spring-Summer 2011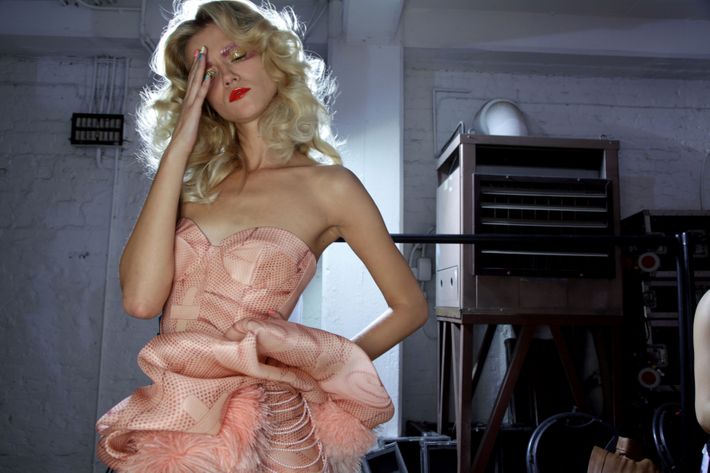 Giles Spring-Summer 2011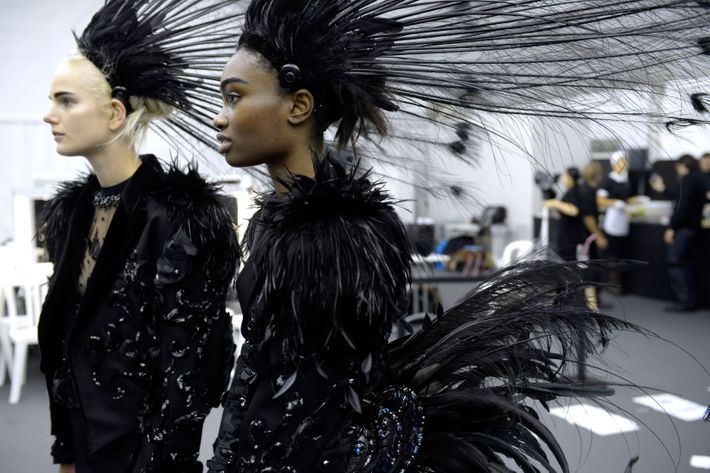 Louis Vuitton Spring-Summer 2014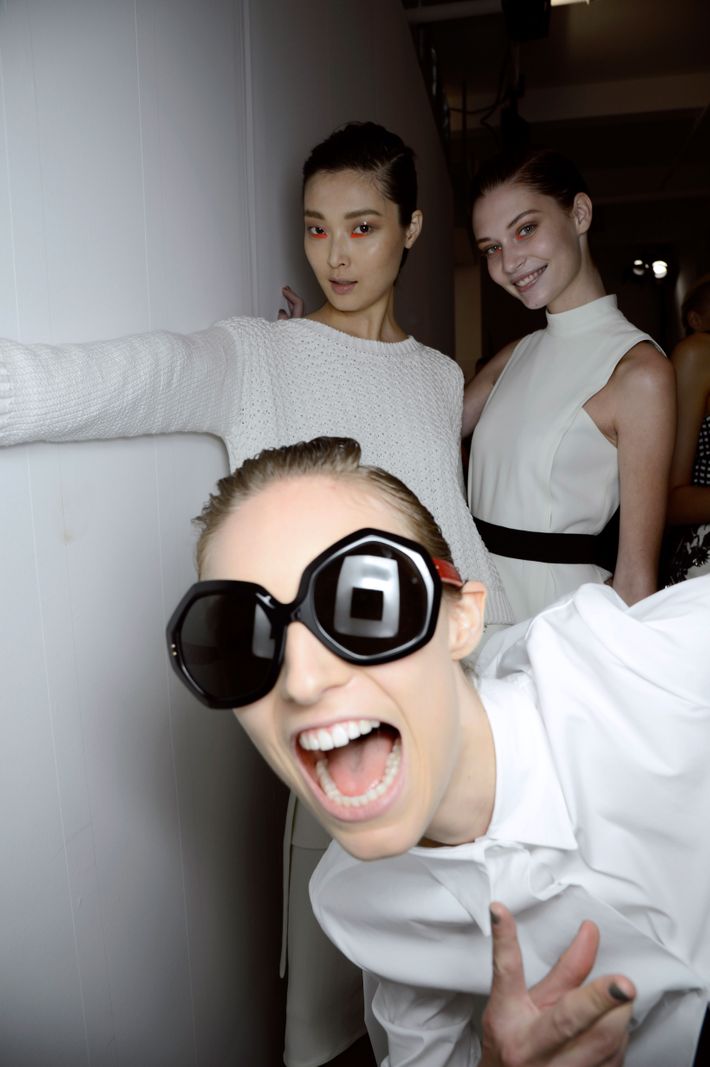 Peter Som Spring-Summer 2015