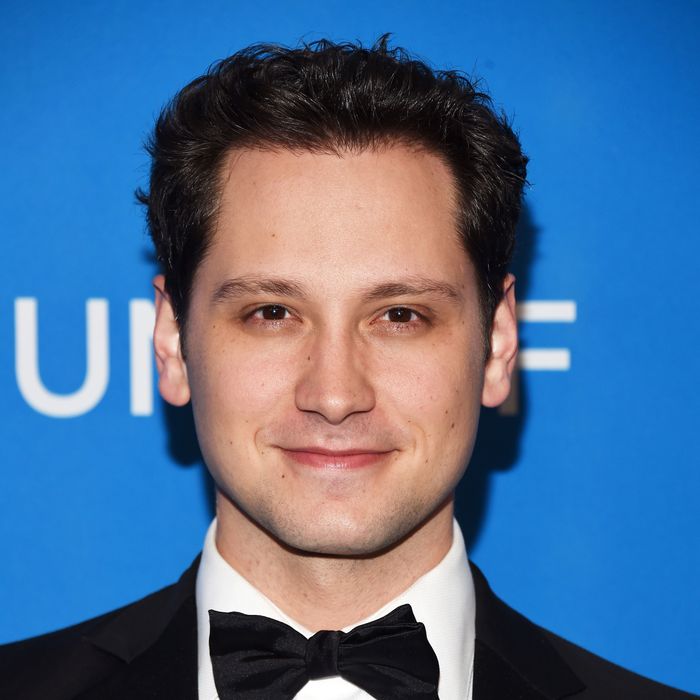 Matt McGorry.
Photo: Amanda Edwards/Getty Images
In case you missed the Twitter feud that went down earlier this week, Matt McGorry couldn't help but engage with Piers Morgan over his anti-Lemonade essay.
Last night at the Gloria Awards, an annual celebration to benefit Ms. Foundation grantees around the country and to recognize those who ignite policy and create change, Matt McGorry told the Cut the story behind the feud. While hanging out in his hotel room in New York City, McGorry initially questioned whether or not to get into a dialogue with Morgan, since lately he's been taking a break from social media. But this time he couldn't help himself.
"He's a funny one because I think, genuinely, he's a smart guy, and I'm only a year new to this battle, but I'd like to think I have optimism for people to being sort of able to understand these issues a little more," McGorry told the Cut.
Does he think Morgan ultimately grasped the dialogue? The jury's still out. "Last time I think he said something along the lines like, 'Point taken, I see what you're saying,'" McGorry said. "I realized that only sort of happened when I stopped being snarky to him so I tried to not do that, which for me is a good policy."
It comes down to understanding systemic racism, explained McGorry. "As white people we're often taught racism differently from the way people of color are taught it. Racism is personal prejudice plus institutionalized prejudice. A black person can hate a white person and be prejudiced against him, but most often than not a person's entire livelihood and their ability to be safe from police brutality – the effects are a lot different."
McGorry added that it was an important conversation to have in public, but that conversations like this have to "go on forever" and all you can do is plant a seed in someone's mind. "If 10 years from now he says he is a feminist, I would be over the moon." While McGorry says he's not so sure that will happen, shifting people's consciousness and awareness gets them onboard with important issues.
"It's not the most hateful people, it's the fact that everyone who likes to think of themselves as good people don't stand up and do something and put themselves at risk, and that's how all of this continues to persist," he added. "Bystanders versus upstanders. I did not create that and I can't remember who did, but I love that. Stop being a bystander and start being an upstander."
Sounds just like something a certain ex-boyfriend would say.