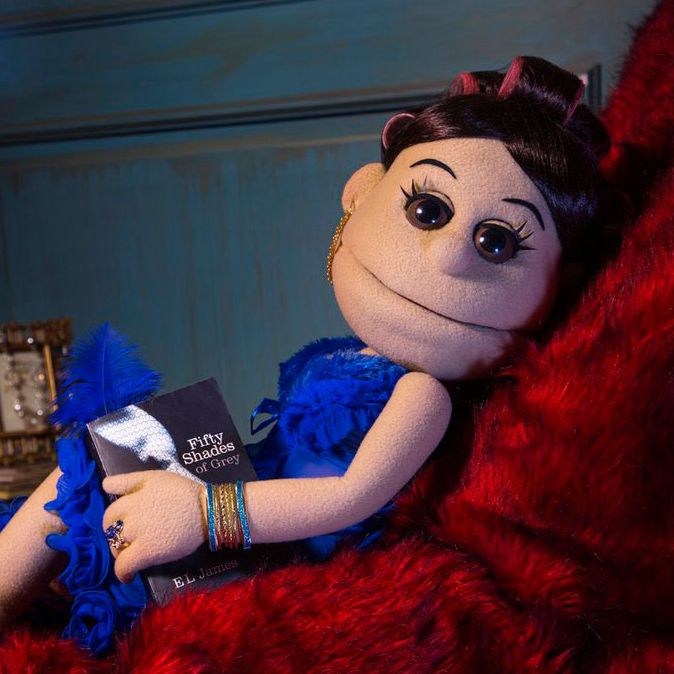 Abla Fahita is a widow who likes lounging around her house in a robe and curlers, taking sexy selfies, and making fun of political figures. It sounds like we'd be great friends — but she lives all the way in Egypt. Also, she's a puppet.
Abla Fahita got her start as a YouTube star, and now has an immensely successful TV show called Live From the Duplex. It's the popularity of her show, and the controversial material she covers, that have gotten her into hot water.
A promotion for Live From the Duplex featuring Abla Fahita posing with a copy of Fifty Shades of Grey has led to a lawsuit served by lawyer Samir Sabry. Sabry's complaint calls the puppet "profane" and says her material "goes against the ethics and traditions of Egypt." The case will be heard in court on June 26.
Soon after that, Abla Fahita's material made it all the way to Egyptian parliament. After including a song-and-dance number mocking parliament on her show, members of parliament complained of programs that "disparage" them or "go beyond freedom of expression."
It's tough out there for a puppet.