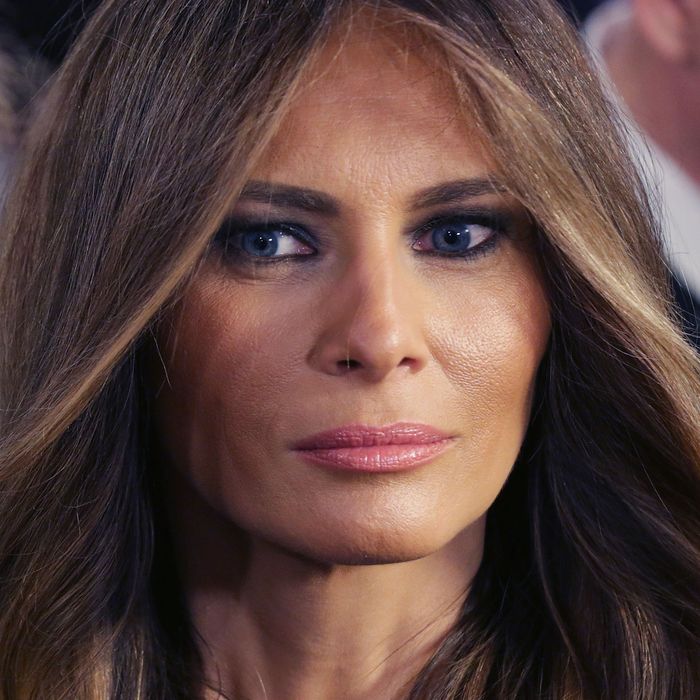 Melania Trump and the Donald.
Photo: Chip Somodevilla/Getty Images
Donald Trump has a number of bad habits: Eating a ton of fast food. Collecting news clippings about himself. Viciously insulting women. And yet, of the innumerable awful things her husband does, Melania Trump wishes he'd cease doing just one: tweeting.
When Matt Lauer asked Melania which of Trump's habits she'd most like to see him give up, she paused, said "Let's see," and then admitted: "The tweeting."
That was two hours ago. He hasn't tweeted since. Fingers crossed!