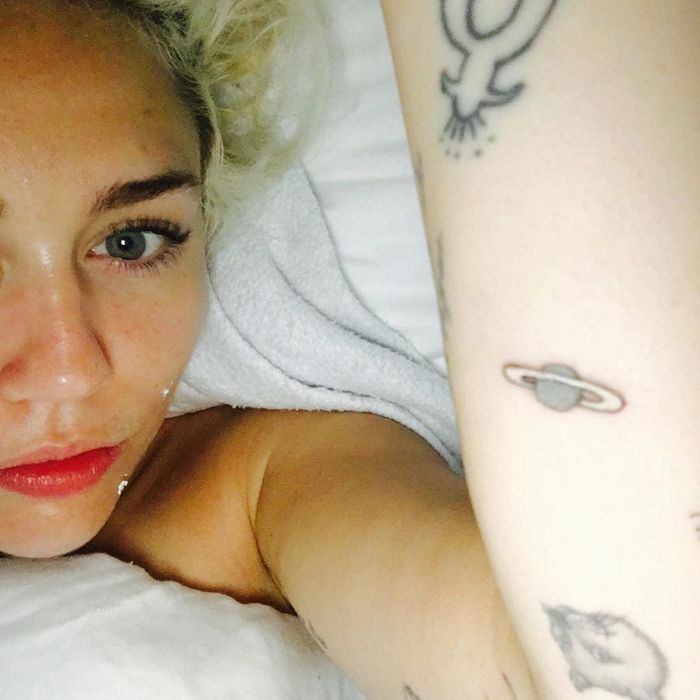 Miley Cyrus
Photo: mileycyrus/Instagram
Miley Cyrus, sentient pair of novelty pot-leaf sunglasses, recently got a new tattoo of the planet Saturn. 
However, while showing off her new ink on Instagram, she captioned it "#lilbbJupiter" (and also "permaaaa skinnnnn arrrrrttttt by daaaa mosssst bad a$$ @laurenwinzer").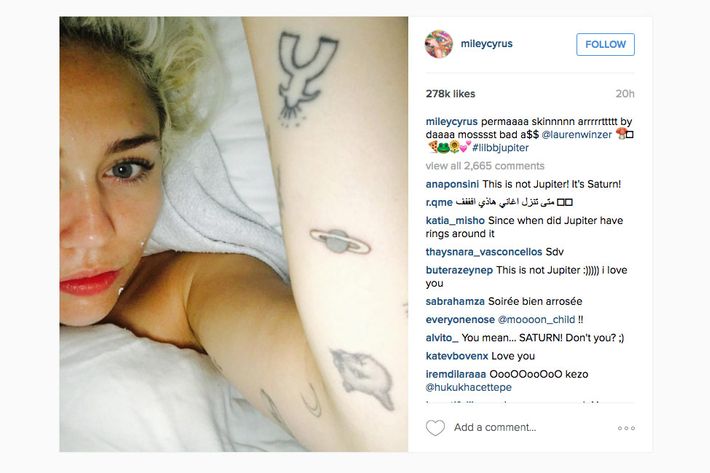 Miley, girl, that's not Jupiter. It's Saturn. Saturn! That's the one easy one.