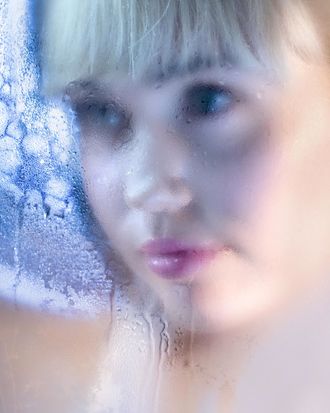 Photo: Marilyn Minter/Artsy.net
For her latest good deed, Miley Cyrus is teaming up with New York–based artist Marilyn Minter to raise money for Planned Parenthood.
Fifty exclusive prints of the singer will be sold on Artsy for $5,500 each, with 100 percent of the funds going to the women's-health organization. For those who support a woman's right to choose but prefer their Mileys in wearable form, Marc Jacobs will also selling T-shirts for $50 a pop.
Minter — who is known for her sensual, hyperrealistic images of the female body — shot a series of close-ups of the newly bleached-blonde singer posing behind a pane of steamy glass. The images are provocative, they're for a good cause, and they immortalize one of Miley's best hair looks. What more could you want in a piece of art?