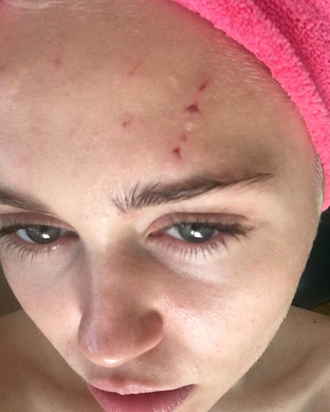 That does not look great. Miley Cyrus/Instagram
Miley Cyrus apparently had a run-in with a cat that was not about that tame, friendly feline life: She posted three Instagram pics of her mauled arm, face, and scalp (?).

Presumably, the cat in question is Miley's, but this little dude is very clearly not into cuddling. Who knows the whole story here.
How. How did this happen?
To play it safe, Miley's best future course of action might be the Amy Poehler philosophy: Never fully trust any pet you can't find when you come home.