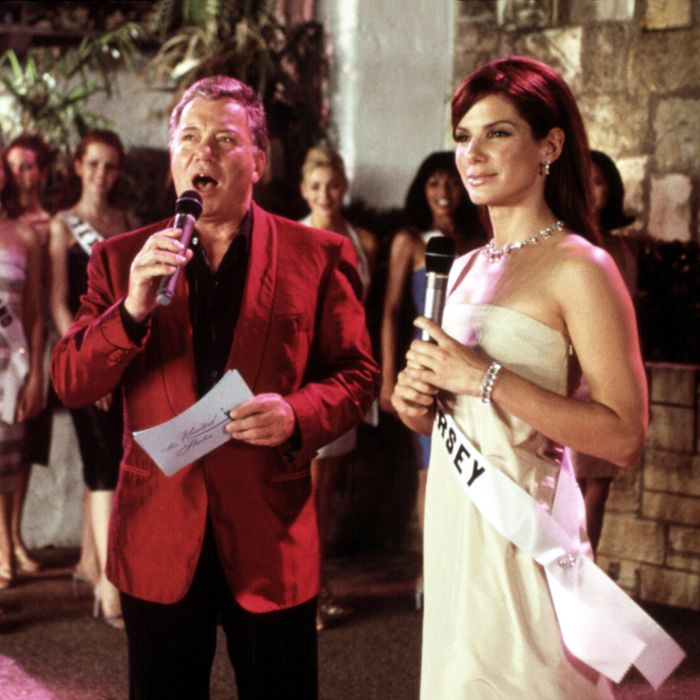 Could we ever replace her?
Photo: Warner Bros/Courtesy Everett Collection
In a strange twist, the Miss USA pageant is looking for a non-pageant woman to compete with 51 veteran pageant women in the competition this summer. Why? They want more people like Sandra Bullock to "step out of their comfort zones."
The Miss Universe Organization titled its nationwide quest #FindingMiss52 and launched the related social-media campaign on Wednesday. In a peppy Facebook video, current Miss USA Olivia Jordan explains exactly why you should do it:
Miss USA is not afraid to push the envelope. She is strong, she is determined, she is confident. No matter your size, shape, or background, this is your chance to show the world what makes you beautiful.
Could we ever replace Miss Congeniality? Anyone can try: Submit three posts on Twitter or Instagram with the hashtag #FindingMiss52, including a video or photo showing why, exactly, you're beautiful, and you could be one of ten women selected by "an expert judging panel." Then you'll get a personal hashtag, and the public will vote for one winner on social media. Horrifying, right?
The initiative comes after Steve Harvey stunningly failed at announcing last year's Miss USA winner, and after Donald Trump sold the Miss Universe Organization to WME/IMG (people weren't happy after he called Mexican immigrants rapists).
The 2016 Miss USA competition will air live on Fox on June 5 at 7 p.m.