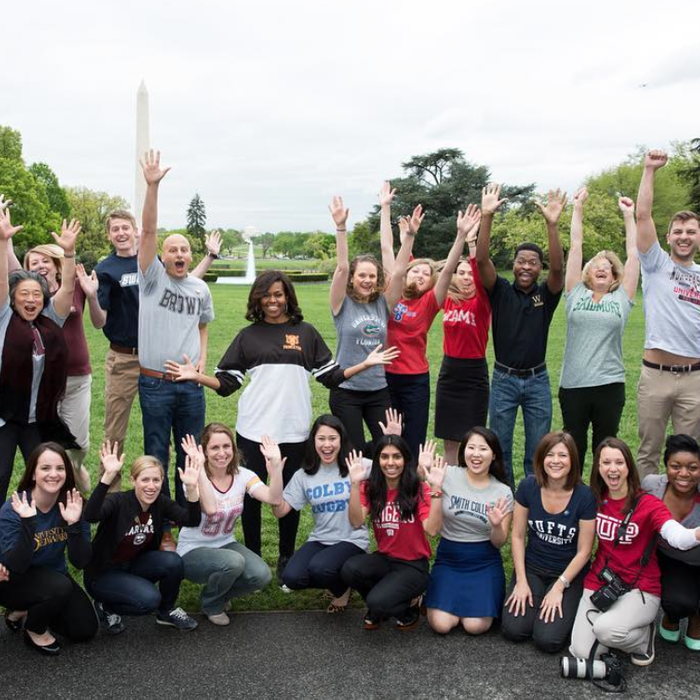 One pumped mom. Michelle Obama/Instagram
Michelle Obama hosted the third annual National College Signing Day at the Harlem Armory and once again proved that she's the representative for excited moms everywhere. Although your parents might have called all their friends and hung your acceptance letters on the fridge, MObama can take things a step further by rounding up a bunch of VIPs wearing their college colors.
Melissa McCarthy, Ben Falcone, Aidy Bryant, Jay Pharoah, Allison Williams, Tracee Ellis Ross, Robert De Niro, Darren Criss, and more welcomed the class of 2020 to their next phase of life.
"Every single one of you in this room is going to college!" FLOTUS told the room in her best proud-mom voice. So, Michelle Obama basically just told these kids she loves them and gave them a gold star for their achievement charts.
Imagine the celebration Malia gets when she heads to college this fall — I'm thinking a Beyoncé-level celebration.