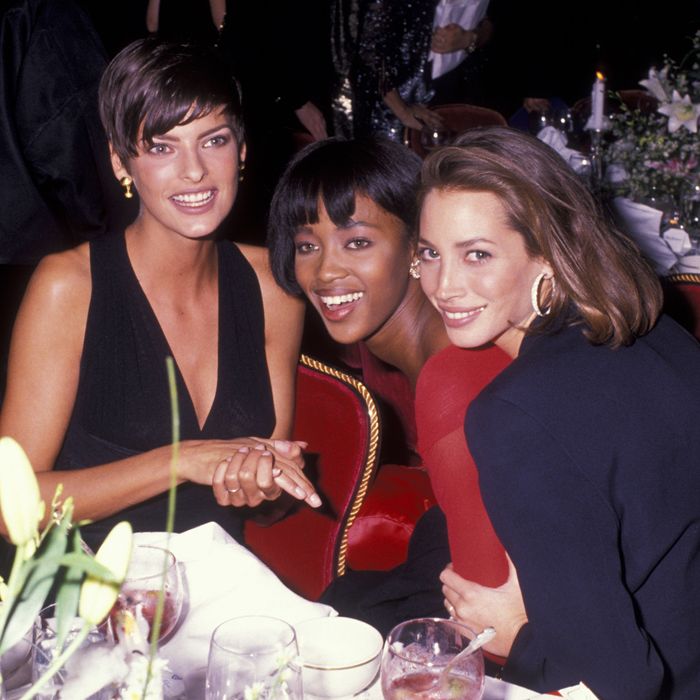 Photo: Ron Galella/Getty Images
Squad. It's a word we say now, often to describe a group of famous friends including Gigi Hadid, Kendall Jenner, and their boss, Taylor Swift. Who's in the squad now? Ruby Rose, maybe. Who got kicked out of the squad? Karlie Kloss, allegedly. Who declined an invite to the squad? Chloë Moretz, according to Chloë Moretz.
But you know who was never in a squad? Naomi Campbell.
In an interview with People published this morning, the icon got nostalgic about her days running around with "Linda, Christy, Cindy, Tatianna, Stephanie" in the '90s. But — but! — "We were never a 'squad,' we were just friends," she said. "We were not looking to call us a group or like, alliance. We just were friends, end of story."
Heh.