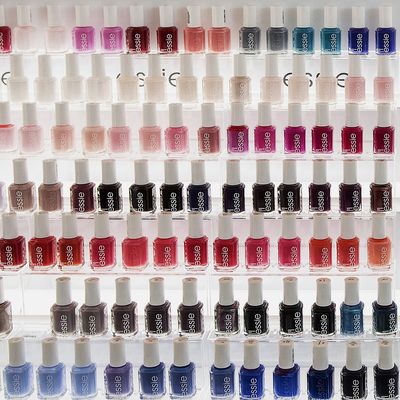 Photo: Bloomberg/Getty Images
New York simply cannot keep Essie nail polish on the shelves — because it's being stolen, maybe by the most well-manicured comic book villain of all time.
Back in January, a thief made off with $1,632 of Essie nail polish from a midtown Manhattan Duane Reade, while another hit up the location a few weeks later and took $595 worth of the stuff (and some Sally Hansen to boot).
DNAInfo also reports two separate incidents at other Duane Reades around the city, in which over $4,000 of Essie polish was nabbed.
And then, on April 11, a man went to the original scene of the crime to take $1,581 of Essie bottles.
But where — where — is all this nail polish going? We have some ideas.