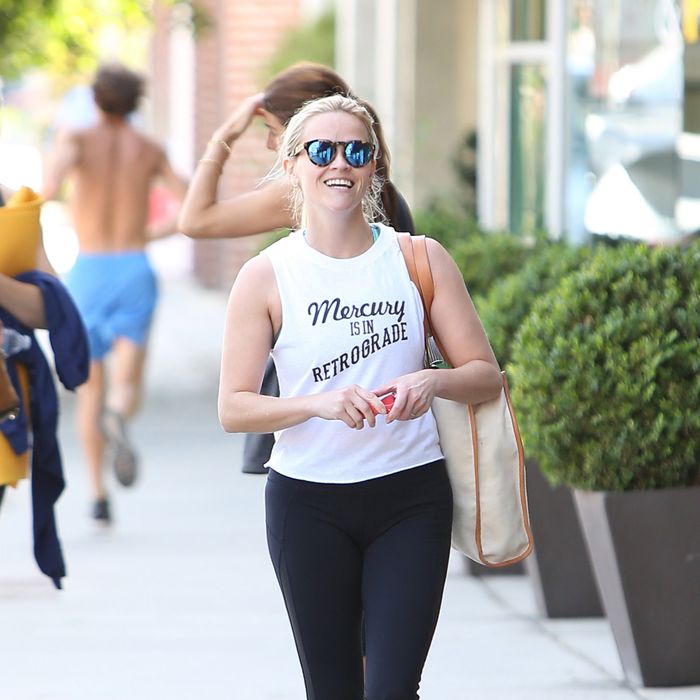 Reese Witherspoon, wearing a shirt of lies.
Photo: NIKO/AKM/GSI
Pictured above is one Reese Witherspoon (real name: Laura) leaving a yoga class in Brentwood, California, earlier today. "Mercury is in retrograde," says her tank top. Would it surprise you to learn that her tank top is actually just a cutoff T-shirt and also Mercury is not in retrograde?
It's true. Mercury will not go retrograde until Thursday. Conflicting statements (such as the one made by Reese Witherspoon's fake tank top) have clearly been designed to incite public panic. Do not fall for it, or anything else Reese Witherspoon tells you.