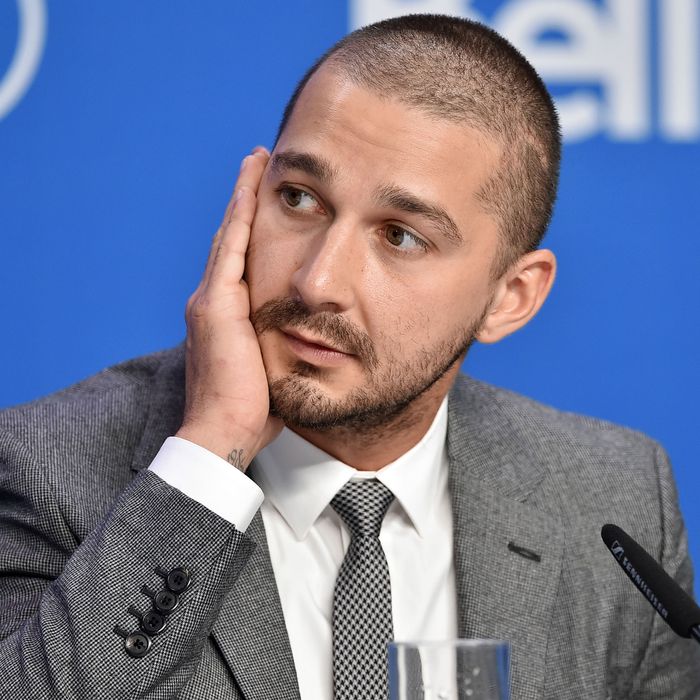 The Real Shia LaBeouf.
Photo: Kevin Winter/Getty Images
Mario Licato was assaulted this past Saturday on the way to a show at Pianos on the Lower East Side. According to his assailant, it was because he looked like Shia LaBeouf. Damn. The New York–born art director was apparently struck around 8 p.m. while walking up the steps at an F train station. Knocked unconscious, Licato fell to the bottom of the stairs, and a couple ran to his aid. Meanwhile, his attacker boarded an incoming train. "I was so confused. I was even more confused because I got up and was like, am I crazy, or did I hear him say, 'This is because you look like Shia LaBeouf?' And [the couple] were like, "Nope. That's exactly what he said as he was running away from you," Licato explained. As for his resemblance to the Wall Street: Money Never Sleeps actor, Licato says, "I've been stopped on the street before, at least 10 times in my life," Meanwhile, Shia LaBeouf is somewhere, absolutely shaking with rage that he didn't think of doing this as a piece of performance art first.