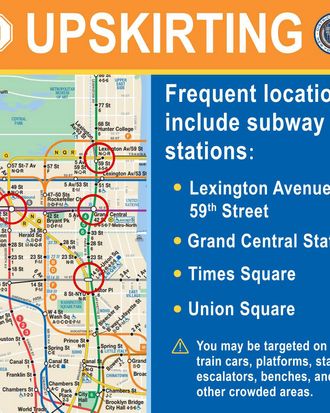 Photo: New York County District Attorney's Office
Ah, springtime in New York City. The days are getting longer, the cherry blossoms at the Brooklyn Botanical Garden are blossoming, and the disgusting subway perverts are emerging from the shadows to take stealth photos of your underwear. Greatest city in the world!
According to a new ad campaign from the Manhattan District Attorney's office, the NYPD is cracking down on "upskirting" just in time for the weather to get warm enough to go tights-less. The D.A. has released a slew of ads meant to raise awareness about the creepy dudes in places like Union Square and Grand Central who sneakily take photos up women's skirts.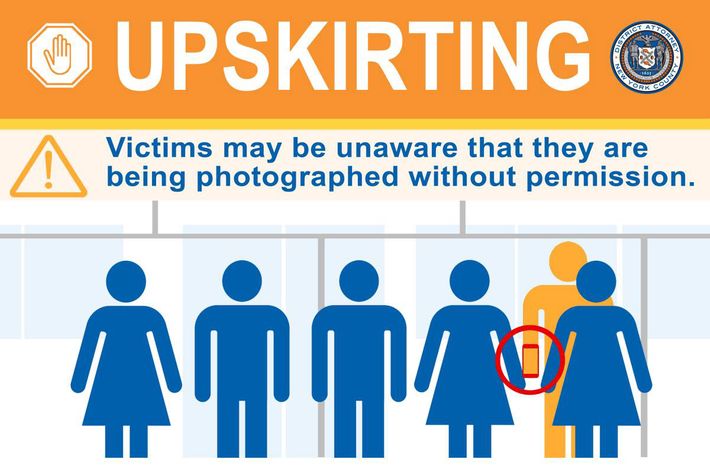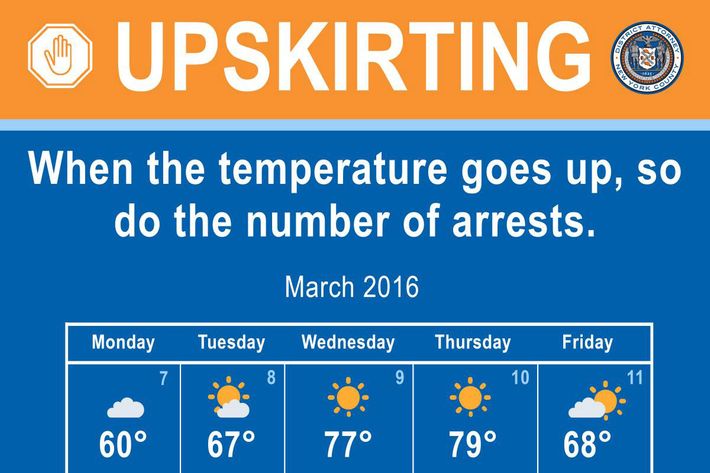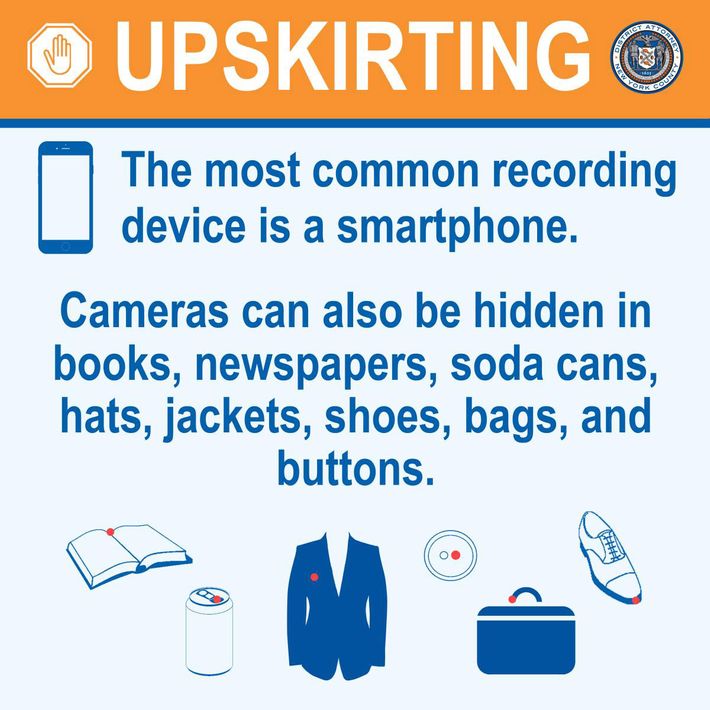 "You may be targeted on train cars, platforms, stairs, escalators, benches and in other crowded areas," warn the ads.
Yes, springtime in New York: the perfect time to never leave your apartment.