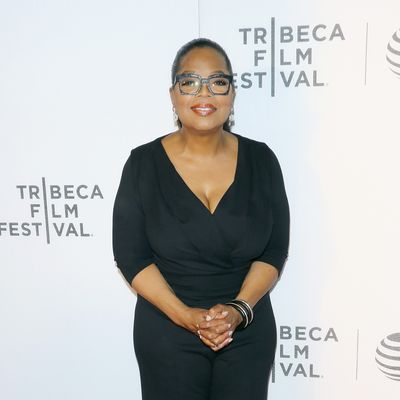 Oprah Winfrey. Photo: Jim Spellman/WireImage
Oprah Winfrey may be one of the most influential women in the world, but even she has learned her lessons on the job. At the Tribeca Film Festival's screening of Greenleaf — a show soon to premier on Oprah's OWN network — the media icon pointed to an expression she picked up from the show's executive producer, Craig Wright:
"One time Craig and I were in a heated discussion, and Craig said — and this is wonderful — 'When three people tell you you're drunk, learn to sit down.' Something's off; whether you agree or not, sit down."
Clearly the former talk-show host, actress, producer, and philanthropist didn't get where she is by sitting down all day, but there's something to be said for being willing to listen. If something's just not working, collaborate. And if you're actually drunk, go home.