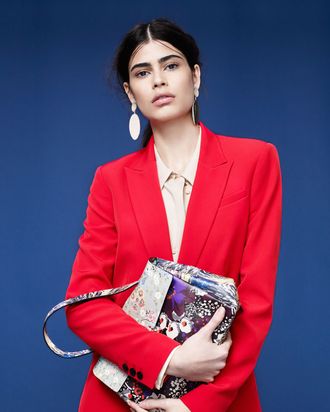 When your job requires wearing a suit daily, it sounds blessedly easy — who doesn't love a uniform? The downside is that it's not exactly the most inspiring or exciting thing to put on every morning. If you're able to bend the rules, think about getting creative with color. Take this bright-red suit by Banana Republic: It's affordable, easily tailored to look superexpensive, and feels more special than the standard gray or black blazer-and-pants combo. Worn with a blush silk blouse, it's professional and stylish. Should you want to take it up a notch, add big earrings and a vivid printed tote to really set yourself apart from the corporate drones.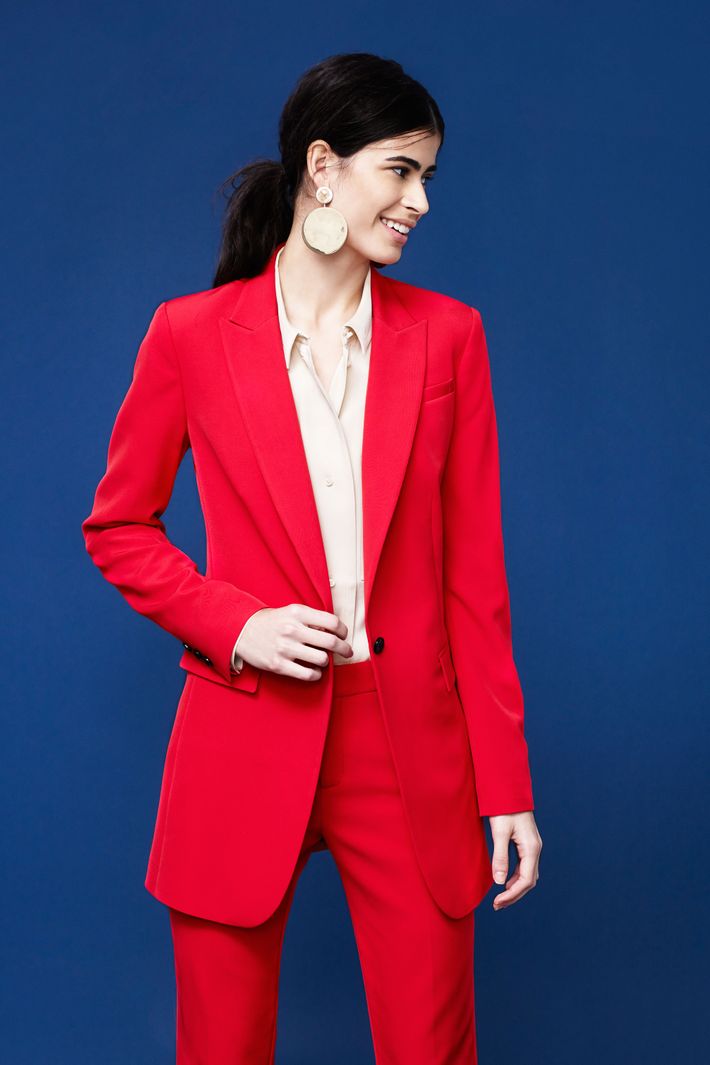 i. BLAZER: Banana Republic, $198, Banana Republic 
ii. SHIRT: Everlane modern, silk point-collar shirt, $78, Everlane
iii. PANTS: Banana Republic Avery pants, $98, Banana Republic
iv. EARRINGS: Trademark big circle earrings, $228, Trademark
v. BAG: Valentino small single-handle handbag, $2,975, Valentino; for a similar look, try Jason Wu Daphne floral-print clutch bag, $1,295, Bergdorf Goodman
Photographer: Nadya Wasylko; styling by Diana Tsui; model: Rafaela Frederick at Muse Management; makeup by Kajsa Svanberg; hair by Jerome Cultrera; photo editor: Emily Shornick; photo assistants: Scott Simpson and Pablo Espinoza.