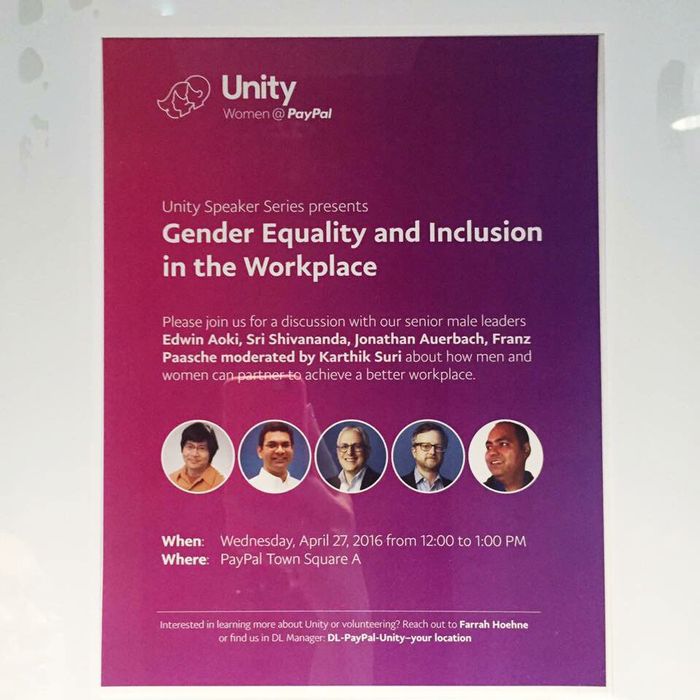 Something seems off here?
Photo: monteiro/Twitter
It seems almost funny to imagine that this is the way things still are in Silicon Valley, but we've come to expect nothing better. PayPal joins the multitude of companies and organizations in the tech industry who have poorly attempted to take a stab at solving the gender-equality issue — all while leaving women entirely out of the conversation. A panel on gender equality in the workplace without any women on it? Sure, why not.
The sign for the PayPal panel reads, "Please join us for a discussion with our senior male leaders Edwin Aoki, Sri Shivananda, Jonathan Auerbach, Franz Paasche moderated by Karthik Suri about how men and women can partner to achieve a better workplace." It would help to understand how men and women can partner together to achieve a better workplace — if women were even asked to participate!
But the company has since responded to the flack it's gotten over the panel, saying the intent was "to bring together our male allies to work with us on gender inclusion." The original title of the panel was supposed to have a note that it was a conversation between male allies (seriously!) but was left off by accident. 
The tech industry: still waiting for it to be a good place for women.