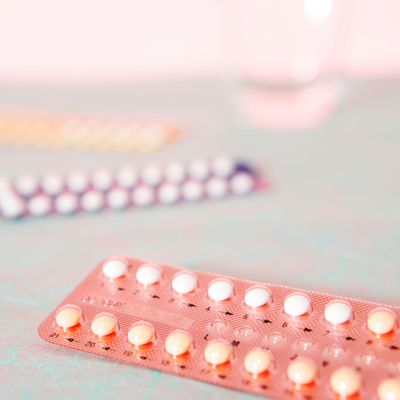 California passed a bill in 2013 allowing pharmacists to prescribe birth control directly to women, and the law finally went into effect on Friday.
Women can now get pills, patches, or rings from a trained pharmacist after filling out a 20-question screening about their health history (this isn't considered over-the-counter). While there's no age restriction, women need health insurance for the prescription to be covered, or they have to pay out of pocket. California will not require pharmacies to offer birth control; businesses will decide on their own whether to offer the service.
The law's objective is to make birth control easier to access and thereby reduce unintended pregnancy rates. It's not meant to replace preventive care: Experts believe that most women will still visit their doctors for gynecological exams plus screening for STDs and cervical cancer.
California is the third state to offer this service. Oregon has a similar law, which went into effect on January 1. It requires that women be over 18 or have evidence of a prescription from another provider; that provision will be reviewed in five years.
Meanwhile, this has been a thing in Washington state for more than 30 years. Let's all move to the West Coast?