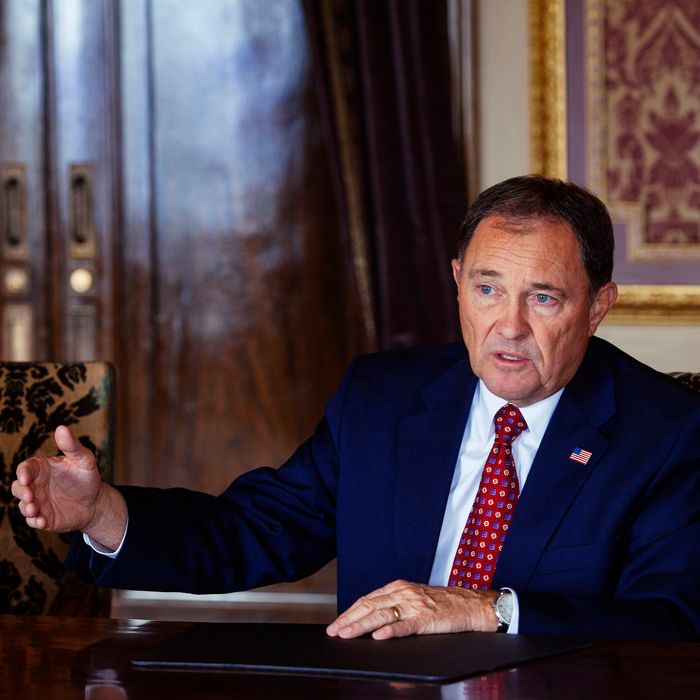 Photo: Cayce Clifford/© 2015 Bloomberg Finance LP
You know what they say about Utah: Come for the beautiful desert landscape, stay for the repressed sexual mores.
On Tuesday, Governor Gary Herbert signed resolution S.C.R. 9, which declares pornography "a public health hazard leading to a broad spectrum of individual and public health impacts and societal harms."
The resolution further states that porn "equates violence toward women and children with sex and pain with pleasure, which increases the demand for sex trafficking, prostitution, child sexual abuse images, and child pornography."
Resolution S.C.R. 9 doesn't ban porn — or do anything of value, besides proclaiming that porn is bad, very bad. Spokesperson Jon Cox told CNN, "We want Utah youths to understand the addictive habits" of porn that are "harmful to our society."
Now we finally know what Utah thinks of porn, but there's still no word on what porn thinks of Utah.