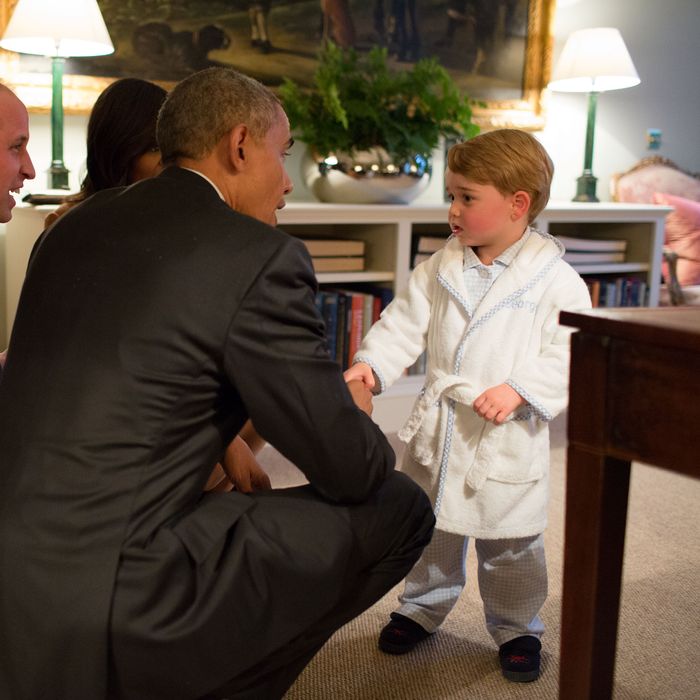 Prince George.
Photo: Courtey of CC/flickr/Pete Souza/The White House
Prince George, posh tiny royal, did not feel the need to put on actual pants before shaking hands with President Obama. On Friday night, when Barack and Michelle stopped by Kensington Palace for dinner — presumably after bedtime, yes — George showed up wearing the world's smallest fluffy robe (N.B.: monogrammed), pajamas, and loafers embroidered with planes. Who is this? he seemed to ask his dad.
Uncle Harry, meanwhile, also appeared to have rolled straight out of bed.