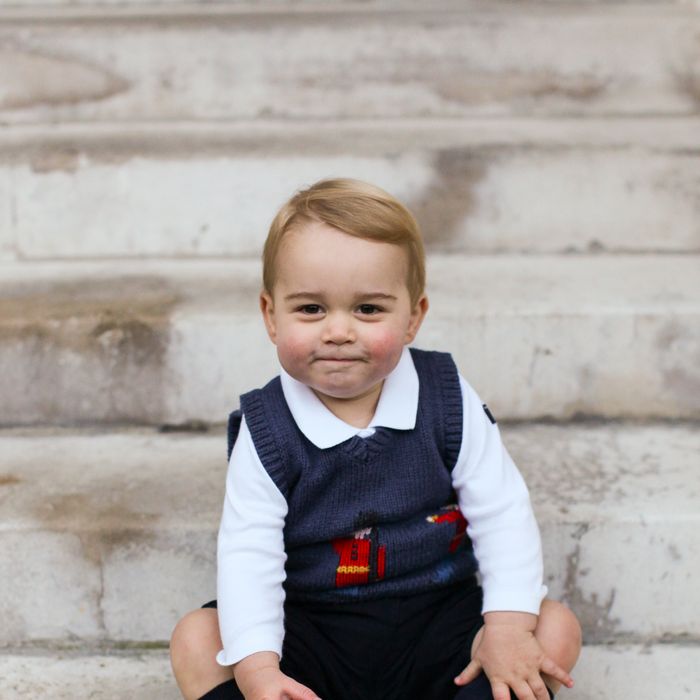 Posh.
Photo: Handout/2014 TRH The Duke and Duchess of Cambridge
In honor of Queen Elizabeth's 90th birthday, she took photos with her five great-grandchildren and two youngest grandchildren. The real star of all these photos is Prince George, who is undoubtedly the most posh of the group, even while standing on foam blocks.
Seriously, the kid is so poised, he's giving Liz a run for her money. Heck, this could've been used as a stand-in for Lord Grantham's toddler portrait.