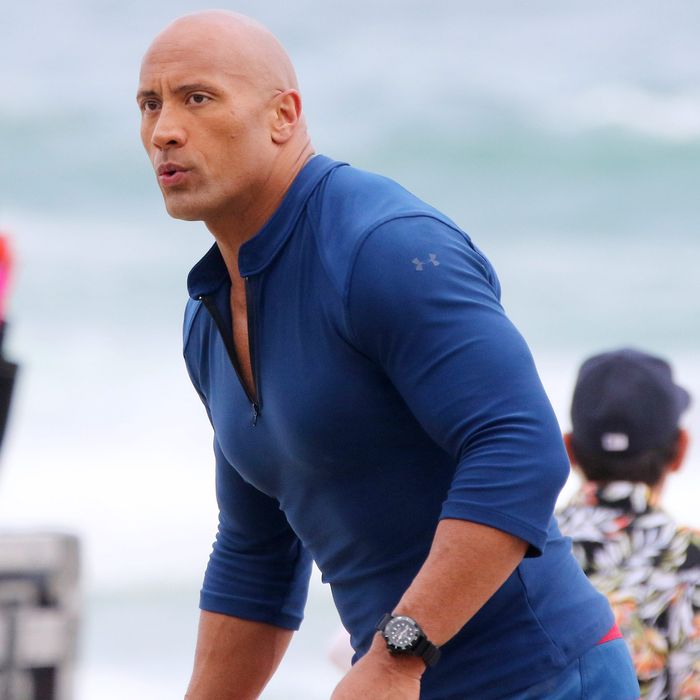 Dwayne "the Rock" Johnson.
Photo: Carlos Marino/Getty Images
Priyanka Chopra, Baywatch villain, knows exactly how to intimidate the Rock.
"I'm really, really mean in the movie," she told the Cut at the Time 100 Gala on Tuesday night. In the film, she plays an evil oil tycoon. How does she intimidate the Rock on set?
"You just have to wear really, really high heels," she said. Heels, on sand: "We're always on the beach and without shoes. I'm so tiny, and whenever I do a scene I'm always in my stilettos, because then I can look him in the eye and intimidate him."
She also said she wasn't on set to see Zac Efron fall (gloriously) on his face. Such a shame.
Reported by Renata Sellitti.