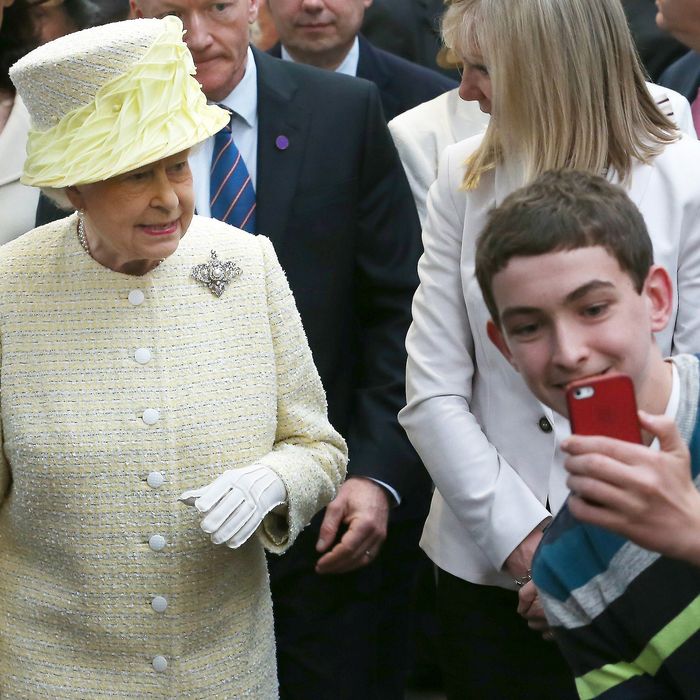 Just scouting!
Photo: Peter MacDiarmid
Want to work in Buckingham Palace? Queen Elizabeth is hiring a social media editor. Specifically, she's looking for a head of digital engagement for the Royal Household, the real-life downstairs of Downton Abbey, which runs the British Monarchy. Get excited, because this job description is going to pump you up before the part about free lunches:
It's knowing your content will be viewed by millions. It's about never standing still and finding new ways to maintain The Queen's presence in the public eye and on the world stage. This is what makes working for the Royal Household exceptional.
You will be exceptional as well, with a resume showing "high-profile" work, an affinity for "creative flair," and wide-ranging social media savvy. For running Her Majesty's new website and digital platforms (followed collectively by 5.3 million people), you'll get £45,000 to £50,000 a year (about $70,000), benefits, 33 vacation days, and free lunch.
What could be even more exceptional? This photograph of her nerd grandsons.