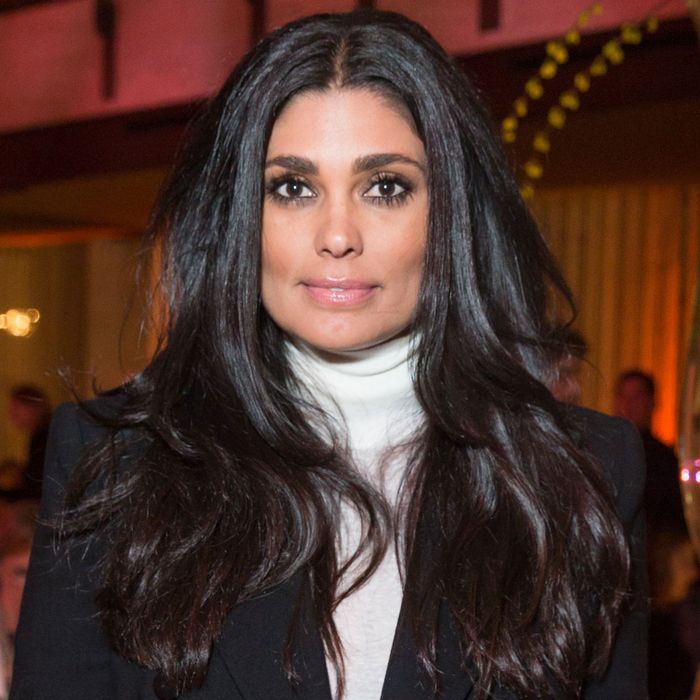 Rachel Roy.
Photo: Benjamin Lozovsky/BFA.com
Rachel Roy — not to be confused with the 30 Minute Meals aficionado — has been having a tough week.
After Beyoncé's Lemonade dropped on Saturday night, the fashion designer posted an Instagram selfie captioned "Good hair don't care, but we will take good lighting, for selfies, or self truths, always. live in the light #nodramaqueens." This led many to believe she was referring to herself as "Becky with the good hair" in Beyoncé's "Sorry," especially since rumors were already floating around that she was Jay Z's mistress.
Roy was relentlessly targeted by the Beyhive on social media, her Wikipedia page was changed numerous times, and the harassment even extended to her 16-year-old daughter.
But in a statement released on Tuesday, Roy says she is not, in fact, "Becky with the Good Hair":
"I want to put the speculation and rumors to rest. My Instagram post was meant to be fun and lighthearted, it was misunderstood as something other than that. There is no validity to the idea that the song references me personally. There is no truth to the rumors.

Consequently, online haters have targeted me and my daughters in a hurtful and scary manner, including physical threats. As a mother – and I know many mothers would agree – I feel that bullying in any form is harmful and unacceptable.

I would hope that the media sees the real issue here – the issue of cyber bullying – and how it should not be tolerated by anyone."
Before Roy came forward, there was additional speculation that Jay Z cheated on Beyoncé with Rita Ora. This was heightened after Ora wore the same dress Beyoncé wore in "Formation." On Tuesday afternoon, Ora denied the rumors on Twitter.*
Regardless, Jay Z — you know, the man who allegedly did the cheating — has only received a fraction of the vitriol that these women have. It's troubling to see them become targets of excessive slut-shaming simply because they could be the "other woman." 
*This post has been updated with additional information.