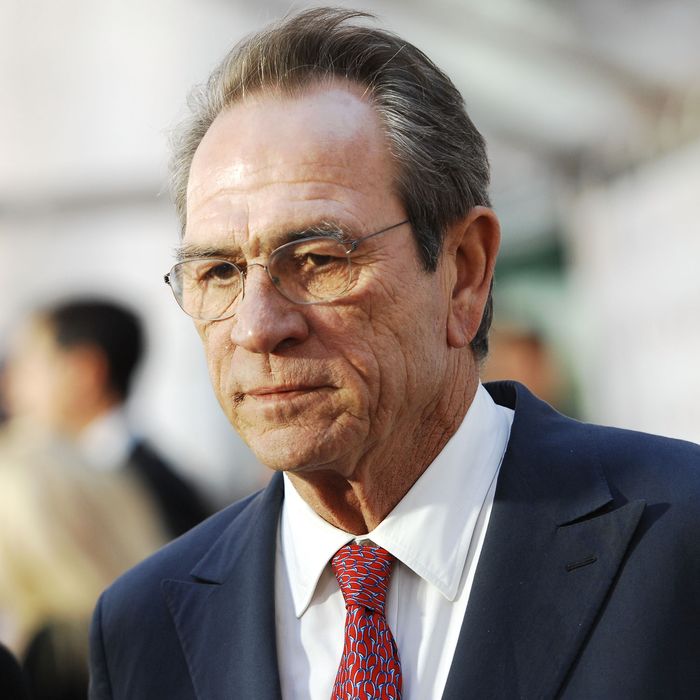 Tommy Lee Jones, owner of an underrated RBF. Photo: Sonia Recchia/Getty Images
It seems a stoic face is the ticket to universal communication. Ohio State University researchers have come out with new findings that say "neutral face" is the only expression that surpasses any cultural barriers, reports MarieClaire.com. In other words, everyone understands apathy!
The researchers used algorithms to track the facial movements of students in conversation. They studied faces with furrowed brows, raised chin, the Miranda Priestly pursing of the lips, and more. Among them all, the "Not Face" was the one most commonly used and understood.
Aleix Martinez, an Ohio State University professor, says this is the first time a facial expression has become part of "a unique, universal part of language."
The next time someone grills you about your misleading facial expression, there's no need to explain RBF — just suggest they read up on their universal languages.