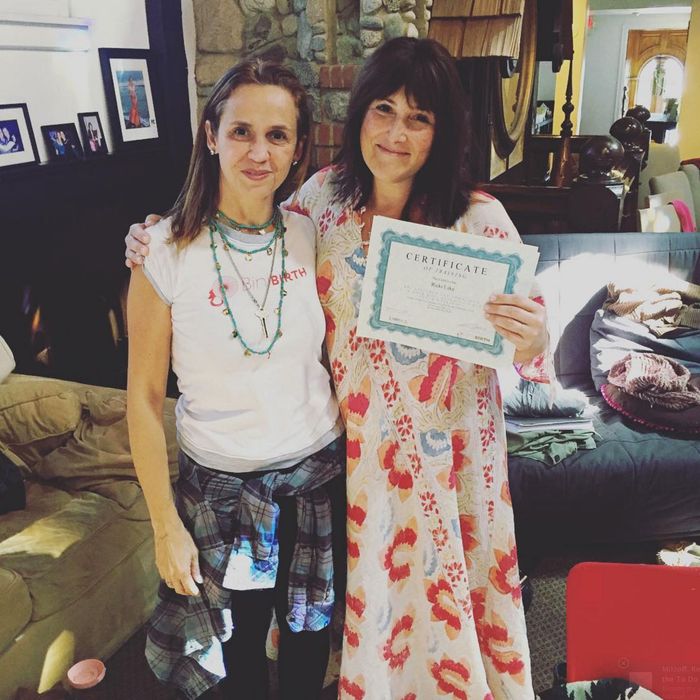 A doula
Photo: rickilake/Instagram
No one could have expected that actress Ricki Lake, star of the classic John Waters film Hairspray and one-time talk show host, would end up where she has.
Lake became an outspoken advocate for natural childbirth techniques when she produced and narrated the popular 2008 documentary The Business of Being Born. So maybe it should not come as a surprise that she is now a birth coach herself.
In a photo posted to Instagram yesterday, Lake, a mother of two, announced that she has finally become a certified doula. She appears to have received her certification from California-based Bini Birth, a childbirth education center for parents and professionals, which she tagged in her post. Bini Birth certifies doulas with guidelines from DONA International, the generally recognized organization of professional doulas worldwide.
It's unclear whether Lake intends to offer her services professionally. She is currently working on another documentary, Sweetening the Pill, about the dangers of the birth-control pill. We'll reserve judgment on that film for now.