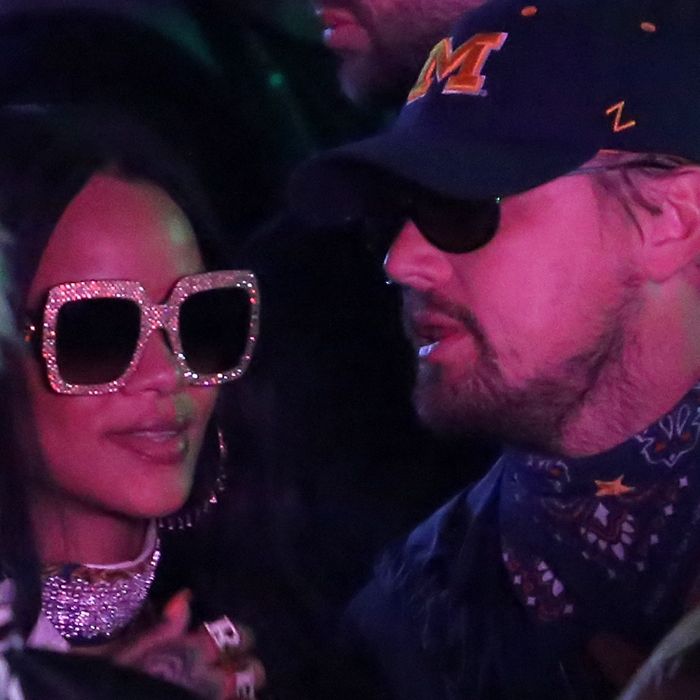 Rihanna and Leo.
Photo: Jesse Grant/Getty Images
While Coachella is ostensibly a music festival, it's really a yearly opportunity for celebrities to frolic, wearing charmingly odd outfits, and meet up with fellow famouses. Last night at Neon Carnival, former maybe-lovers Rihanna and Oscar-Winner Leonardo DiCaprio (his official title) were seen hanging out. Both were rocking sunglasses at night, with Leo in his Coachella uniform of baseball hat and bandana.
It was just over a year ago that the world was wildly speculating that Rihanna and DiCaprio were the latest celebrity power couple, but now Leo has some new loves (vaping and Victoria's Secret PINK models). Their rumored, maybe-never-real fling might be over, but this photo will probably still leave Drake fuming.