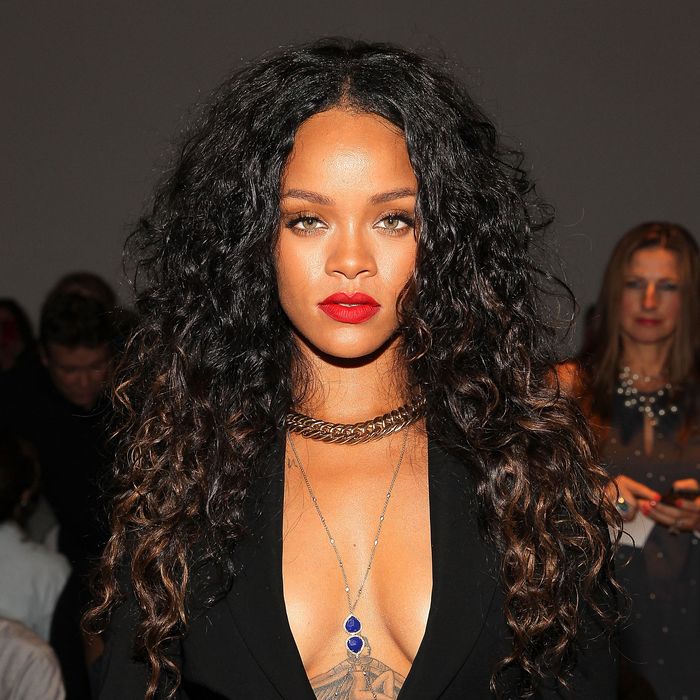 Let's all just clear the sidewalk and watch Rihanna work New York. Photo: Paul Morigi/WireImage
Welcome to "how to be the baddest bitch in New York," lesson one: Be Rihanna. Put on heels. Find nearest subway grate. Walk forth flawlessly.
Maybe this is what the second coming would look like. Or maybe Rihanna is actually cluing us in on her divinity here. Regardless, walk on, Rihanna. Everyone is watching.