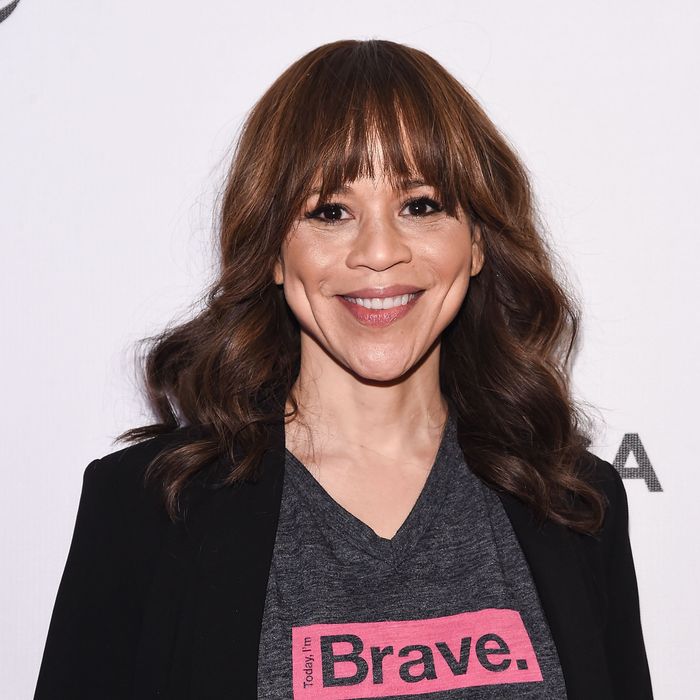 Rosie Perez. Photo by Daniel Zuchnik/Getty Images
Photo: Daniel Zuchnik/2016 Daniel Zuchnik
Rosie Perez isn't going to let anyone tell her how to live her life, that's for sure. At the Tribeca Film Festival's Daring Women Summit on Wednesday, Perez applauded today's Latina stars such as Zoe Saldana, Eva Mendes, and Gina Rodriguez for also choosing to reject stereotypes and land roles based on their talent alone.
Earlier in Perez's career, fellow Latina actresses used to be made uncomfortable by her outspoken personality, she told Bustle.com editor-in-chief and moderator Kate Ward:
"Before, I had a lot of Latin actresses come up to me and say, 'Why are you so loud?' Because I wanna be. 'Why do you always have to be funny on talk shows?' Because I wanna be. Do you say the same thing to Robin Williams — God rest his soul? He's loud, he's funny, he's obnoxious. Why can't I be that? Shut up and sit down."
Mic drop.