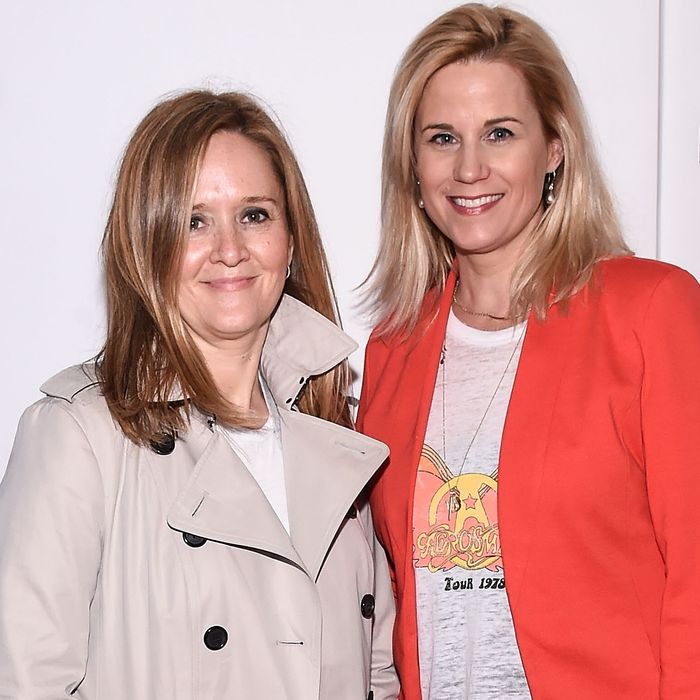 Samantha Bee and Allana Harkin.
Photo: Daniel Zuchnik/2016 Daniel Zuchnik
Samantha Bee is a busy woman. And her Full Frontal With Samantha Bee producer and best friend, Allana Harkin, stands right along with her in the power-lady camp. But at the Tribeca 2016 Daring Women Summit on Tuesday, the two told TheLi.st's Rachel Sklar they still carve out a few hours for what they call "friendship time."
"It's always interesting, because we've always talked about work and we've helped each other with work. There's so many times I want to go into your office and say, '[My daughter] is barfing,' but then I have to be like, 'Oh, so the thing we're shooting tomorrow … '" Harkin says.
But Bee says even though she's incredibly busy, she will always honor "friendship time."
"I will make Allana walk around the block with me, but we need to carve time out just to talk about friendship stuff," she says.
Taking a friendship walk with Samantha Bee: now on our list of life goals.