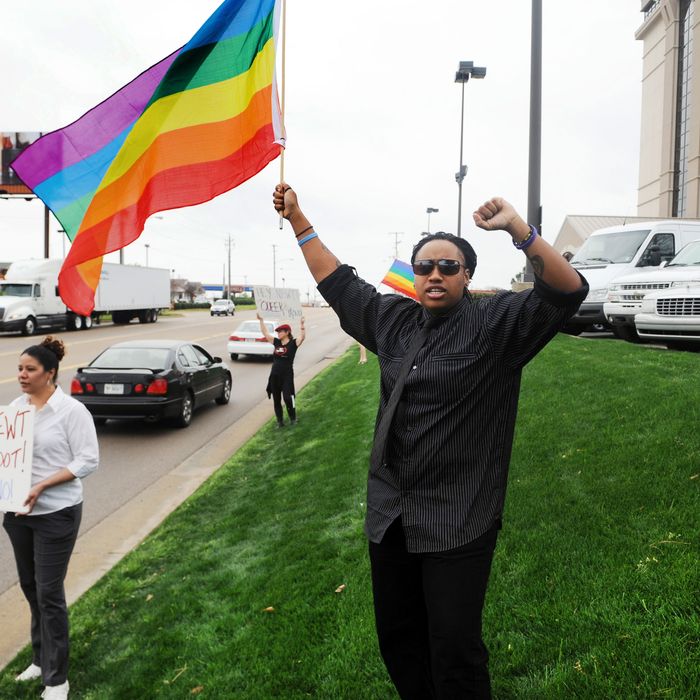 Photo: Marianne Todd/Getty Images
Rejoice! For the United States just became a teensy bit more equal!
A federal judge struck down Mississippi's ban on same-sex-couple adoptions, which means gay adoption is now legal in all 50 states. Thanks, Obama.
Mississippi's ban — the last of these archaic laws — violates the Supreme Court's 2015 same-sex marriage ruling.
The bad news is: Mississippi has recently approved a bill that says "public employees, businesses, and social workers cannot be punished for denying services based on the belief that marriage is strictly between a man and a woman and that the state government can't prevent clerks from refusing to license a same-sex marriage."
Sigh. It's the Deep South: There's always a catch.