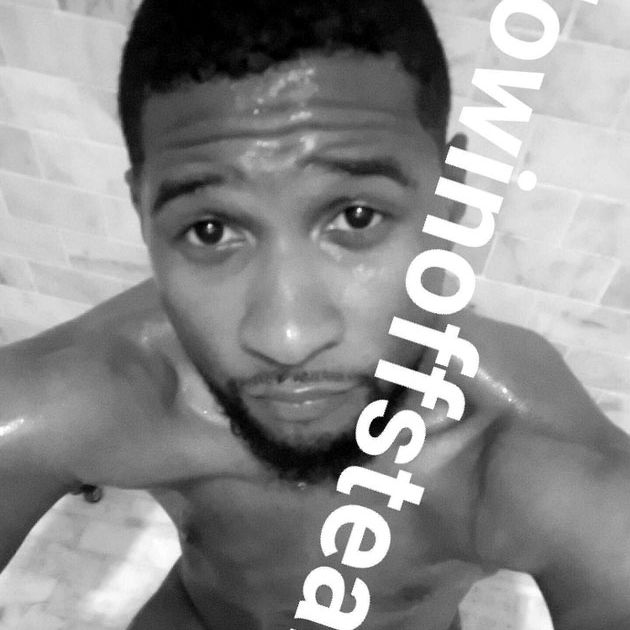 Photo: Courtesy of Snapchat/HOWUSNAP
Musician Usher recently took to Snapchat, the social-media network for cool teens and DJ Khaled, to give followers a tour of his house. It was all pretty straightforward until Usher went into his steam room and started to disrobe.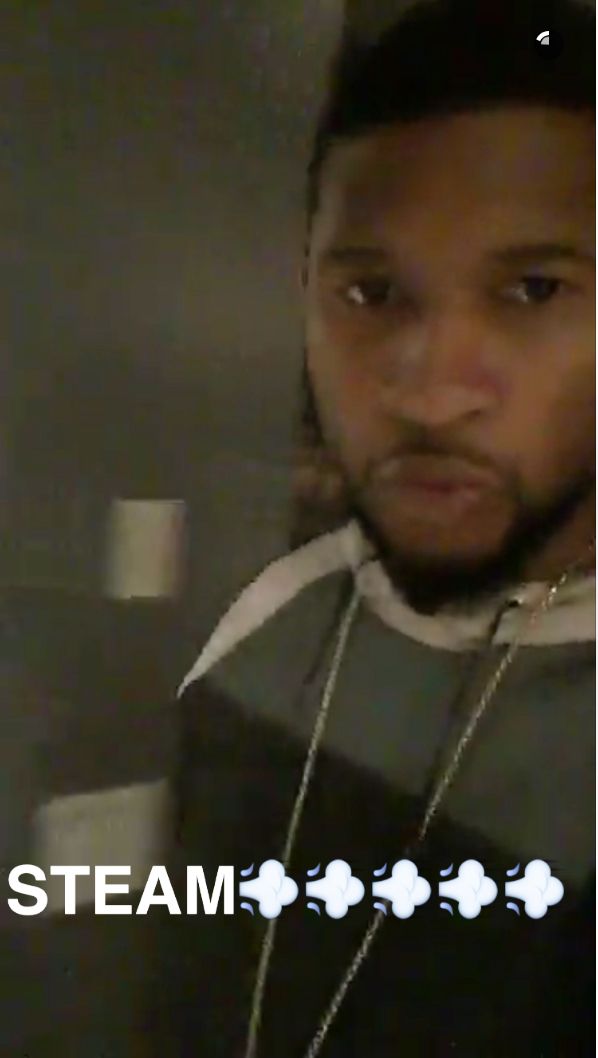 "Wait," you might be thinking. "Usher has his own personal steam room? Also, is it safe to take a phone inside a steam room?"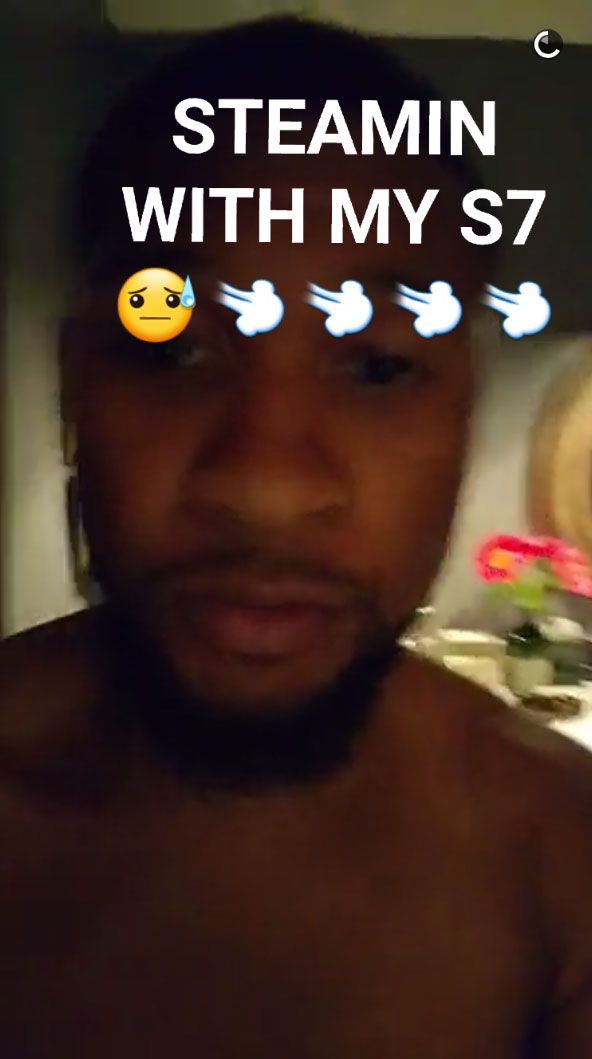 The answers are "yes, of course he does, he's a rich and famous person," and, "I have no idea, I don't even know how to use Snapchat."
"STEAMIN WITH MY S7" Usher posted in a snap, referring to his Samsung S7. What followed immediately after was a nude selfie, in which Usher strategically covered his junk with an emoji.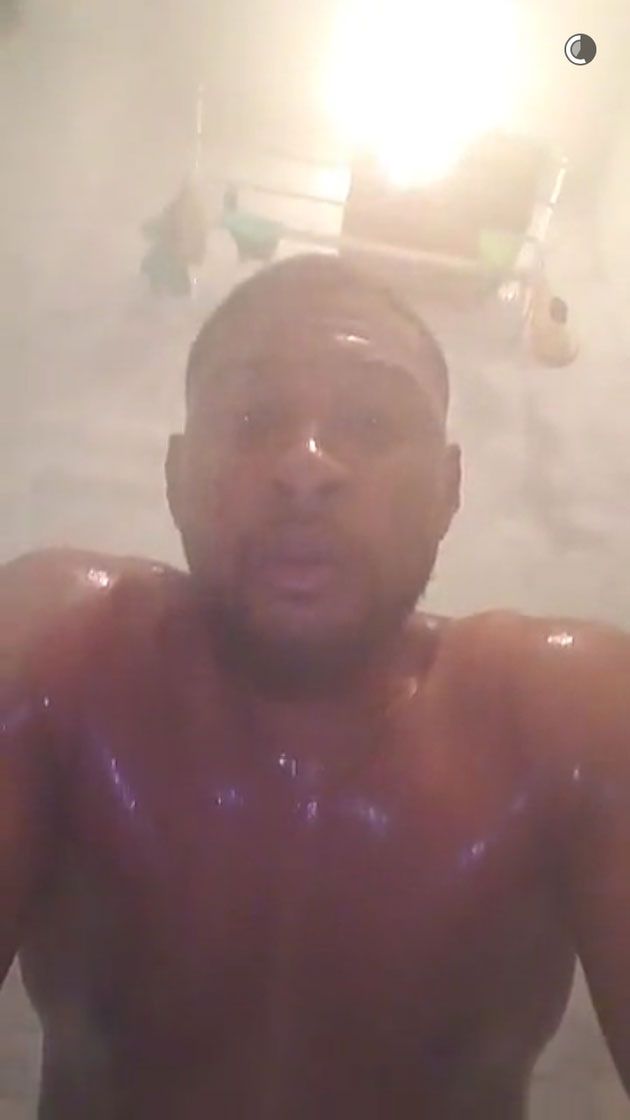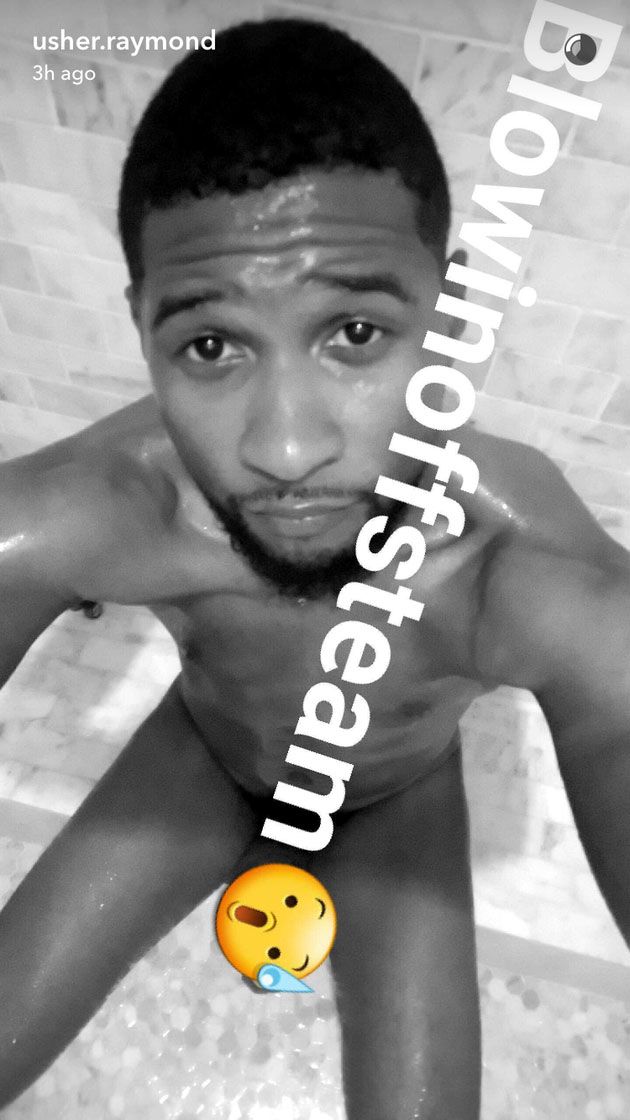 Is it possible that this was all marketing for Samsung? Are sexts the new spon-con? The only thing we know for sure: Samsung has a new unofficial spokespenis, and it's Usher's.
Update: A spokesperson from Samsung emailed to say that "Samsung had nothing to do with images in question."