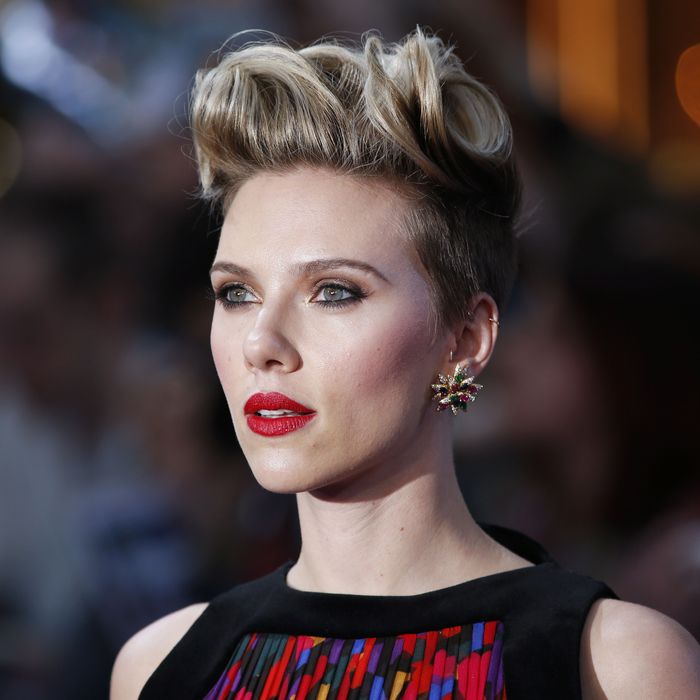 Scarlett Johansson.
Photo: Justin Tallis/AFP/Getty Images
Scarlett Johansson may feel a little icky talking about how the gender pay gap does or doesn't affect her, but she has no problem telling anti-choice lawmakers how dumb they're being about women's health and reproductive rights.
"There are countries at war, there's terrorism, global warming, and we're like, 'We should definitely cut the budget for Planned Parenthood. Let's take away the availability of women's health initiatives!'" she told Cosmopolitan."It's nuts. We're talking about preventing cervical and breast cancers."
She went on to say that she herself has gone to Planned Parenthood. "Growing up, I used (their) services. All my girlfriends did — not just for birth control but for Pap smears and breast exams. You read about the rise of back-alley abortions, women having to mutilate themselves and teenagers having to seek help in unsafe conditions, and for what?! We're moving backward when we're supposed to be moving forward."
Moving Backward: the policy of legislators mad about women's right to abortion since 1973 ©.