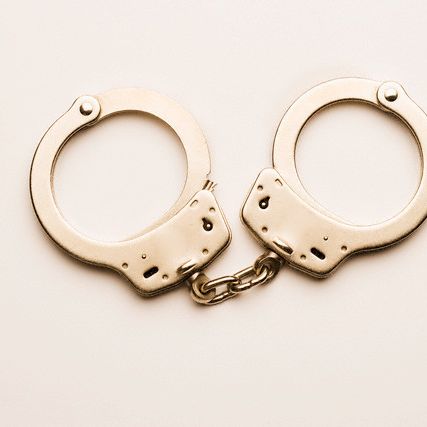 Booked. Photo: Robert Llewellyn/Corbis
Well, a story that developed this week makes for an interesting (but equally scary) police report.
On April 23, a 17-year-old girl in upstate New York reported that while she was on a run, a man pulled over, followed her, and "grabbed her buttocks," reports the Mid Hudson Valley Patch.
The news site reports that about the same time the next day, a state trooper stopped the man, identified as William Martini IV, outside his 2010 black Chevrolet Z71 pickup truck. He was talking to an elderly woman who claimed Martini "slapped her buttocks."