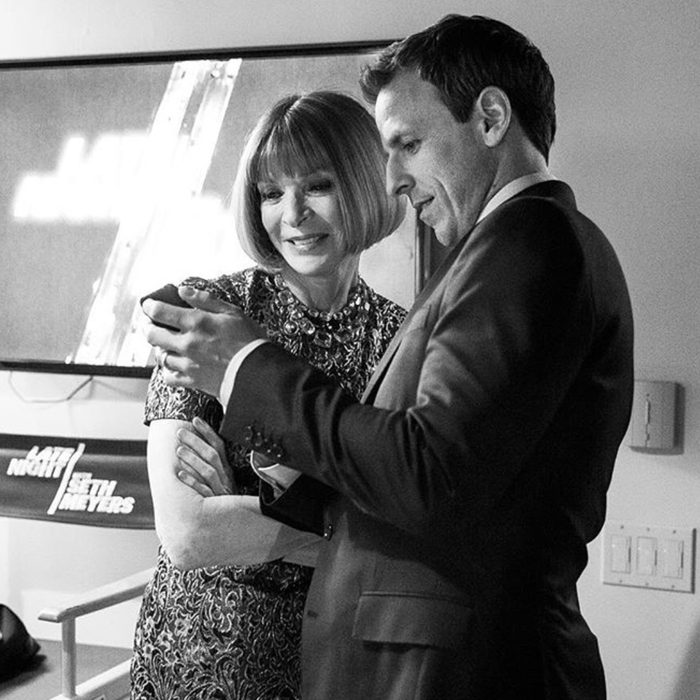 She has to approve everything. Duh. Anna Wintour/Instagram
Anna Wintour was a guest on Late Night With Seth Meyers Tuesday night, and, while backstage, Seth did that typical new-parent thing: baby-picture viewing!
In a moment of absolutely no shame, Seth writes, "Showed Anna Wintour a picture of my baby. She agreed he is a VERY smart dresser. #diapersarethenewblack."
In the same show, Seth's writers staged an intervention, because Seth's too obsessed with his new kid. But now that the babe is Anna-approved, obsession is valid. It's clearly time to start prepping that little one for the Met Gala.