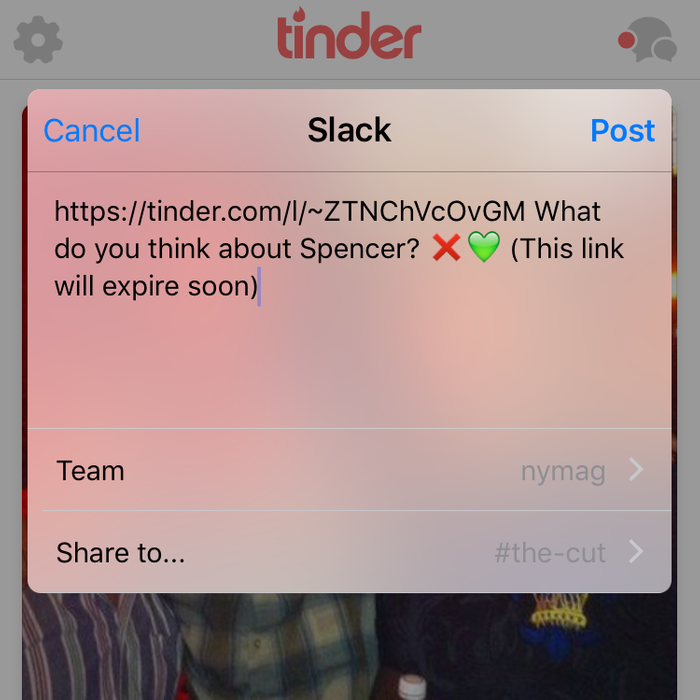 Picture this: You're swiping through Tinder at work, as you do, and you come across the profile of an intriguing suitor. But something seems a little off about him and you're torn. Unsure of whether to swipe left or right, you click the handy little "share" button, send it to your company Slack, and let your co-workers do the hard work for you.
Good news for you: This dream is now a reality.
Be careful. Or not. Can't wait for a viral story about how this caused someone to get fired!