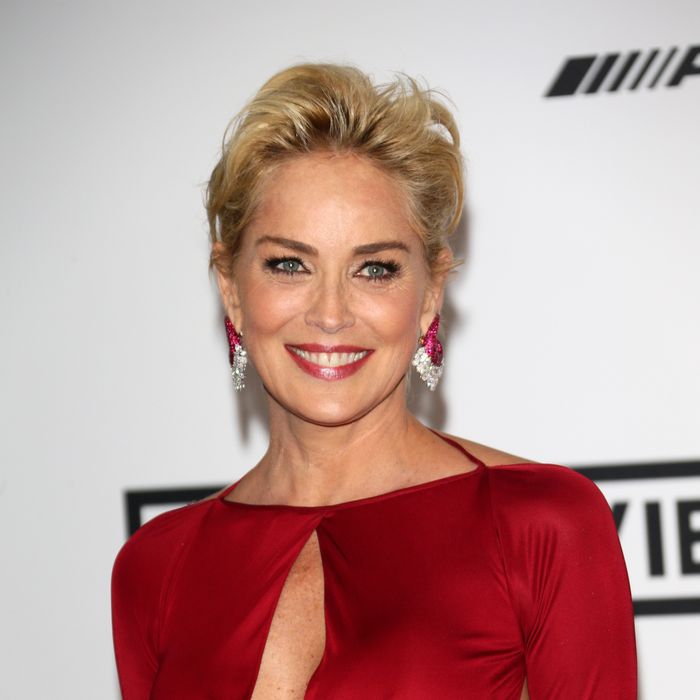 Sharon Stone. Photo: Vittorio Zunino Celotto/Getty Images
Sharon Stone's got some opinions about this election. And though this is not unique these days, she's got a very specific new one, she tells The Hollywood Reporter. After stating that, though she likes Sanders, the actress let loose that she is not a Bernie bro. "I do not believe that Bernie Sanders is in any way, shape or form prepared to be president," she says.
And, when it gets down to it, Stone says it's a little sketchy that Bernie was into his fourth decade of life before really gearing up his career:
"Bernie seems pretty old just in general, and some of his ideas are a little bit old. He's not young doing this, and he didn't really work until he was 40 so I wonder, like, how much acid has this guy taken? I really do, that's not a joke. We were so aggressive asking people, 'Did you smoke pot?' But in reality, how much acid has Bernie Sanders taken? Because there's a certain edge to his personality and way about his behavior that makes me wonder, 'How much LSD have you taken?"
There's one that hasn't made its way into the debate dialogue yet.