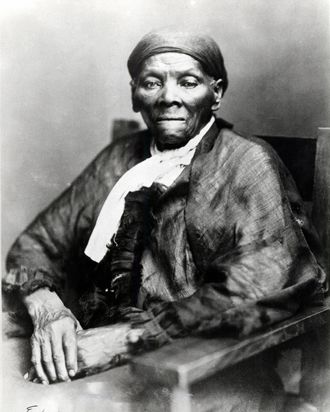 Photo: UniversalImagesGroup/Getty Images
Here's some big news for your wallet: No, you are not suddenly hundreds of dollars richer by the grace of your hustle and beauty. But this is better, believe me. Sources tell Politico that Treasury Secretary Jacob Lew will announce today the plan to keep Alexander Hamilton on the $10 bill (perhaps because of the recent popularity of a certain musical) while they will move to feature "leaders of the movement to give women the right to vote"on the reverse side.
But the $20 bill — the one that currently features Andrew Jackson, a man who forcibly removed Native Americans from their land — will be switched up entirely to feature the face of American abolitionist and hero Harriet Tubman on the front, with Jackson being bumped to a smaller image on the back. Politico's report also says the $5 bill will be updated to feature civil-rights leaders.